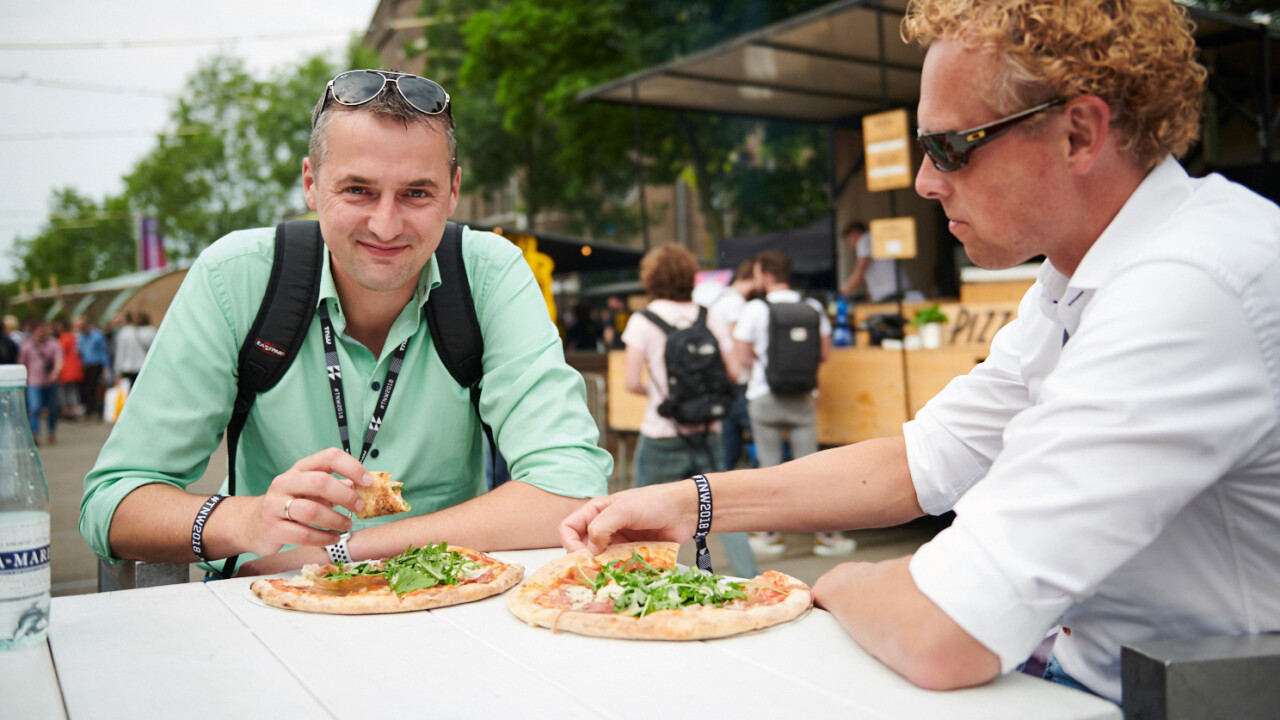 Story by
Former Social Media Manager, TNW
Ailsa Sherrington is a former content marketer at TNW. Ailsa Sherrington is a former content marketer at TNW.

It's been a great week for TNW Conference highlights. We revealed the official TNW2019 festival map, and yesterday I shared some of the best new features we're offering this year. Today, I have some more great news: we extended the application deadline for the T500!
With only 42 more days to go, this is your chance to get a free ticket to TNW2019 – and heaps of other perks!
Get your name out there
In case you missed my previous newsletter that explained the awesomeness that is the T500, we're looking for the top digital minds in the Netherlands under the age of 26, together with Accenture. It's the perfect opportunity to get recognized for your achievements, attend our conference for free, and learn new skills through exclusive roundtable sessions.
Last time I wrote about it, I explained how the T500 gives you ultimate bragging rights. This is definitely still true, but in today's edition I'd also like to focus on how much you can learn and grow.
As someone under 26 and working in tech, it's clear to me that knowledge is an invaluable resource. This is our time to absorb information, so we can make our career goals happen. We're all super ambitious, so it can be really easy to feel impatient to reach the next step –  but taking the time to learn as much as we can will help us get there faster.

By joining the T500, you'll receive a lot of hands-on learning to help you get where you want to be. If you get on the list, you'll attend exclusively curated workshops and roundtables with the biggest brands in the world. Last year, leading companies like Booking.com, Wieden & Kennedy, and Nike hosted sessions where they shared hands-on knowledge about their industries.
So don't miss out on the chance to achieve your next goal – sign up for the T500 now! Applications close April 15.
Speaker spotlight: Jonathan Rochelle
Do you use Google apps like Docs, Forms, and Drive? Jonathan Rochelle (a.k.a. JR) co-founded them all. Yes, you read that right. No, I'm not kidding.
As the Director of Product Management at Google, JR has accumulated thousands of insights into product design over the last 14 years. His latest projects are Jamboard and GSuite for Education, two innovative ideas that he started from scratch.
Don't miss him speak about product design at TNW2019 – his extensive knowledge on innovation will leave you with key insights that you can apply to your own work!
That concludes today's TNW2019 Daily. Tune in tomorrow for more TNW Conference highlights, and catch up on all the previous highlights right here.
Get the TNW newsletter
Get the most important tech news in your inbox each week.
Also tagged with