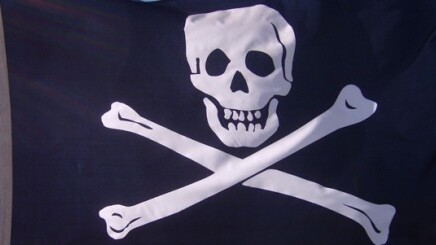 Story by
Paul Sawers was a reporter with The Next Web in various roles from May 2011 to November 2014. Follow Paul on Twitter: @psawers or check h Paul Sawers was a reporter with The Next Web in various roles from May 2011 to November 2014. Follow Paul on Twitter: @psawers or check him out on Google+.
The Next Web is at the Guardian Changing Media Summit this week, a conference promising to deliver insights from the organisations and individuals capitalising on disruption within the digital content space. You can monitor all our coverage here.
Following on from BSkyB's CEO Jeremy Darroch announcing its new Now TV service, Rio Caraeff, president and CEO of Vevo took to the stage, to talk about Vevo's success to date, how it's successfully building a profitable, ad-supported music video platform and why he thinks the war on piracy is just like the war on drugs.
For the uninitiated, Vevo is a joint venture between Sony Music Entertainment, Universal Music Group, and Abu Dhabi Media, with EMI licensing its music video content to the group without taking a stake. Launched in December 2009, Vevo videos are syndicated across the Web, with Google and Vevo sharing advertising revenue between them.
Two weeks ago Vevo rolled out its new "bigger, smarter, faster" video platform, whilst simultaneously making Facebook mandatory for those wishing to sign-up for the service. Not a popular move, sure, but one that doesn't seem to have caused too many issues for it so far, as he revealed that over 100,000 people are now registering each day through the new Facebook-only conduit.
Show me the money
In terms of money, things are looking not too shabby, and this is something which led to the inevitable discussion on piracy.
"Last year, we made $150m in revenue, and we paid out over $100m in royalties [cumulative over two years] to the artists, song-writers, and record companies," says Caraeff.
"In less than two years, we've generated more revenue and paid out more revenue than any other music video platform has in the 20 years before," he continues. "Advertising is a great model when you're trying to reach billions of people and everyone on the planet, but it's not the only model. It's not healthy for any business to only have one business model and one revenue stream. But it's the model we chose to launch with, and we have over 700 advertisers we work with today."
The 'p' word
When discussing online content with any captains of industry, the 'p' word is never too far away from discussion. "There are more ways of making money from music than there have been in the past," says Caraeff. But despite this overarching positivity, he later added.
"Piracy is a bit like the war on drugs, it's an unwinnable war in my opinion. But that's not necessarily the opinion of the industry, but I think the solution is to provide access to entertainment to as many people as possible, through a variety of different models – including the free models."
Indeed, whilst Vevo doesn't directly have to worry about piracy, Caraeff is right. I don't think anyone really believes that we'll ever completely stamp out online piracy. But Vevo is certainly having a good stab at providing a perfectly legal alternative to BitTorrenting the latest Coldplay or Adele video. And Careff reckons we're currently in a major transitional period whereby ownership is starting to take a back-seat, with one music-streaming service in particular a good case-in-point.
"I'm a huge fan of Spotify," he says. "I believe that access to content, information and entertainment will ultimately trump ownership. Spotify is all about access – the more connected you are, the greater utility value that access provides you."
Caraeff says there is currently a generational shift underway which means that ownership will soon no longer be important to people. All those records, CDs, books that you grew up with and cherished, the stories and memories around them will eventually be the equivalent of your own parents and grandparents talking about how they once got nothing more than an apple and an orange for Christmas. Your kids will think it sounds like the dark ages: "Dad, why did you hoard thousands of paper books and discs of music, and where did you find the space?", could be a common utterance in the not-too-distant future.
But can an ad-supported, subscription-free model work in the long-term, as Vevo is attempting? Maybe. "Our completion rate for pre-roll video is over 90%," he says, which is interesting for sure. This means that the overwhelming majority of Vevo viewers watch the ad before the real content kicks in. These kind of numbers are likely to help Vevo continue to tempt advertisers on board.