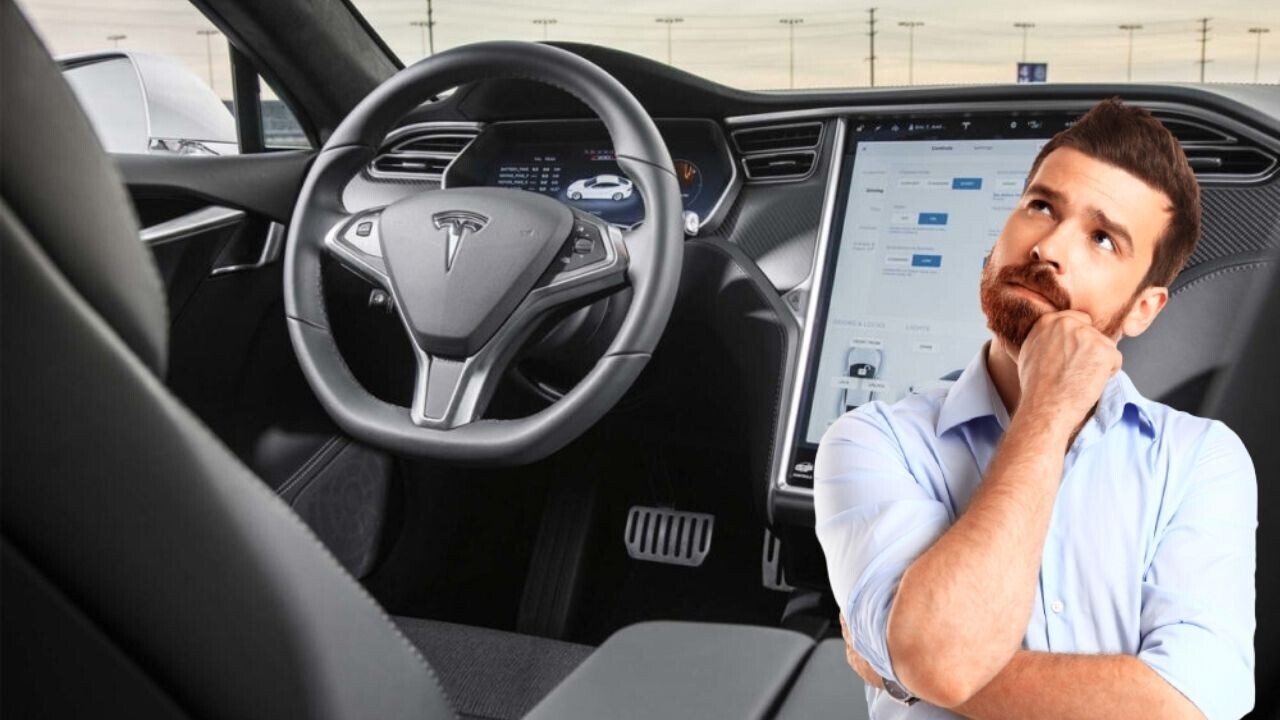 Story by
Ioanna is a writer at SHIFT. She likes the transition from old to modern, and she's all about shifting perspectives. Ioanna is a writer at SHIFT. She likes the transition from old to modern, and she's all about shifting perspectives.
Did you know SHIFT is taking the stage this fall? Together with an amazing line-up of experts, we will explore the future of mobility during TNW Conference 2021. Secure your ticket now!
On Friday, Tesla owners in the Early Access Program got the Full Self-Driving Beta 10 update, which Elon Musk announced a week before.
FSD Beta 10 rolls out midnight Friday next week

— Name (@elonmusk) September 2, 2021
Naturally, the release was accompanied by Musk's usual boastful comments:
The build I'm driving right now is almost there. FSD 10 will blow your mind.

— Name (@elonmusk) September 9, 2021
A number of FSD Beta 10 'testers' have uploaded their experience on social media, and we can get a glimpse of how 'mind-blowing' the self-driving upgrade really is.
Reportedly, there are some improvements
First up, it appears that the Beta 10 features some user interface changes. For starters, the driving visualizations have been cleared up a bit.
Wow! The visuals are more accurate and pronounced. No more jumping of the world around… check it out. Edges of the roads stay instead of twitching. pic.twitter.com/KJH3BhMW6A

— Brandonee916 (@brandonee916) September 11, 2021

For the Model 3 and Model Y, the icons on the left side of the display have been rearranged. For the Model X, time, temperature, and charge level have been removed, while speed and AP have been shifted to the right. 
I really like the zoom out at intersections in FSDbeta 10! @elonmusk pic.twitter.com/F5S3mbhY96

— Tesla Raj (@tesla_raj) September 11, 2021
V10 visualization on my X. No more time, temp, and charge level. And speed/AP shifted to the right. #FSDBeta @teslahawaiiclub pic.twitter.com/KbtAYybyYh

— Aloha Tesla (@AlohaTesla) September 11, 2021
Perfomance-wise, some drivers mentioned that the software upgrade delivers smoother turns and roundabouts in self-driving mode, with the car making more "confident" decisions than before.
Roundabout also very smooth on new #FSDBeta pic.twitter.com/bHctiBcG0F

— Tesla Raj (@tesla_raj) September 11, 2021

Among them, YouTuber AI Addict praised the software's performance, as it was able to efficiently navigate — for the first time —  through twisty Lombart Street in San Francisco, without requiring any intervention from the driver.
But…
On Monday, AI Addict posted another video, where he took his 'updated' Tesla for a stress test in down town San Jose. Only this time the results weren't so promising.
Apart from a number of failed turns, the car goes straight into a "Road Closed" barrier, it continuously attempts to enter the bike lane, and it even drives onto the curb.
As with the Beta 9 update, it seems once more clear that, despite some improvements, the software isn't ready to handle stressful situations while driving in cities.
So, no, my mind isn't blown by the Beta 10, and unless future updates get significantly more refined, I don't think they'll easily justify FSD's exorbitant $10,000 price tag.
In any case, Elon Musk has hinted that Beta 10.1 might be available as a public option two weeks after version 10. Let's see what this will bring to the table…
---
Do EVs excite your electrons? Do ebikes get your wheels spinning? Do self-driving cars get you all charged up? 
Then you need the weekly SHIFT newsletter in your life. Click here to sign up.
Get the Shift newsletter
Get the most important mobility news in your inbox each week.
Follow @shift_tnw
Also tagged with