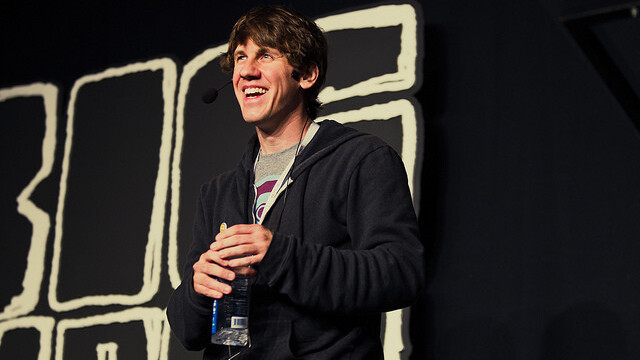 Story by
Drew Olanoff was The Next Web's West Coast Editor. He coined the phrase "Social Good" and invented the "donation by action" model for onlin Drew Olanoff was The Next Web's West Coast Editor. He coined the phrase "Social Good" and invented the "donation by action" model for online charitable movements. He founded #BlameDrewsCancer. You can follow him on Twitter, Google+, Facebook, or email [email protected]
When your service goes International, truly International, it's a very good sign. It seems like those who were carrying around a smartphone at the Olympic games in London chose to use foursquare as their check-in app of choice.
Here's what the foursquare team shared today:
People from over 120 countries checked in at the Olympics! Top 5: UK, US, Italy, France & Morocco. Start practicing your Bolt poses for Rio!

— foursquare (@foursquare) August 13, 2012
It goes without saying that Twitter and Instagram were hot apps of choice in London, with nearly every athlete who won a medal seeing a jump in followers, but this has to be a nice moment for foursquare.
It's not a surprise that the UK and US weren the top 5, but I was personally intrigued by the foursquare adoption in Italy, France and Morocco.
Who knew?
Considering that the Olympics were held in multiple stadiums and buildings, foursquare probably snagged a ton of check-ins, especially from repeat users. This is exactly the type of event that caused the company to get hot in the first place, having launched at SXSW in Austin.
Get the TNW newsletter
Get the most important tech news in your inbox each week.
Also tagged with