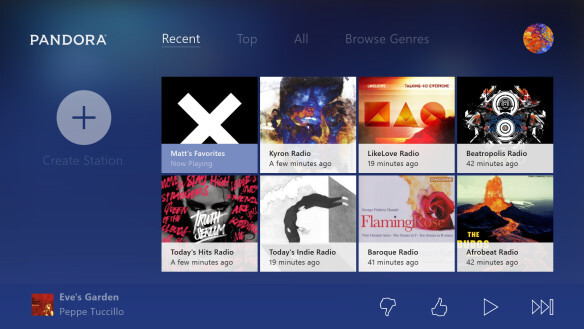 Story by
Reporter
Amanda Connolly is a reporter for The Next Web, currently based in London. Originally from Ireland, Amanda previously worked in press and ed Amanda Connolly is a reporter for The Next Web, currently based in London. Originally from Ireland, Amanda previously worked in press and editorial at the Web Summit. She's interested in all things tech, with a particular fondness for lifestyle and creative tech and the spaces where these intersect. Twitter
From January 1, Pandora is going to be paying more money to music labels for the songs being streamed on its platform.
This is thanks to a ruling by the Copyright Royalty Board that says online radio services must pay $0.17 per 100 streams of a song by non-subscribers and $0.22 per 100 streams by subscribers.
Up until now, Pandora has been paying $0.14 per 100 streams and according to The New York Times, the company paid out over $400 million in royalties alone last year. That's over 40 percent of its total revenue.
The new rates are only going to cut even deeper into Pandora's revenue, especially given its imminently growing user base following the acquisition of Rdio.
While record labels are set to be happy about this decision, Pandora's new audience could prove to be a hindrance in this sense, unless the company decides to up its premium rates to compensate for the changes.
➤ Copyright Royalty Board [via Variety]
Get the TNW newsletter
Get the most important tech news in your inbox each week.
Also tagged with