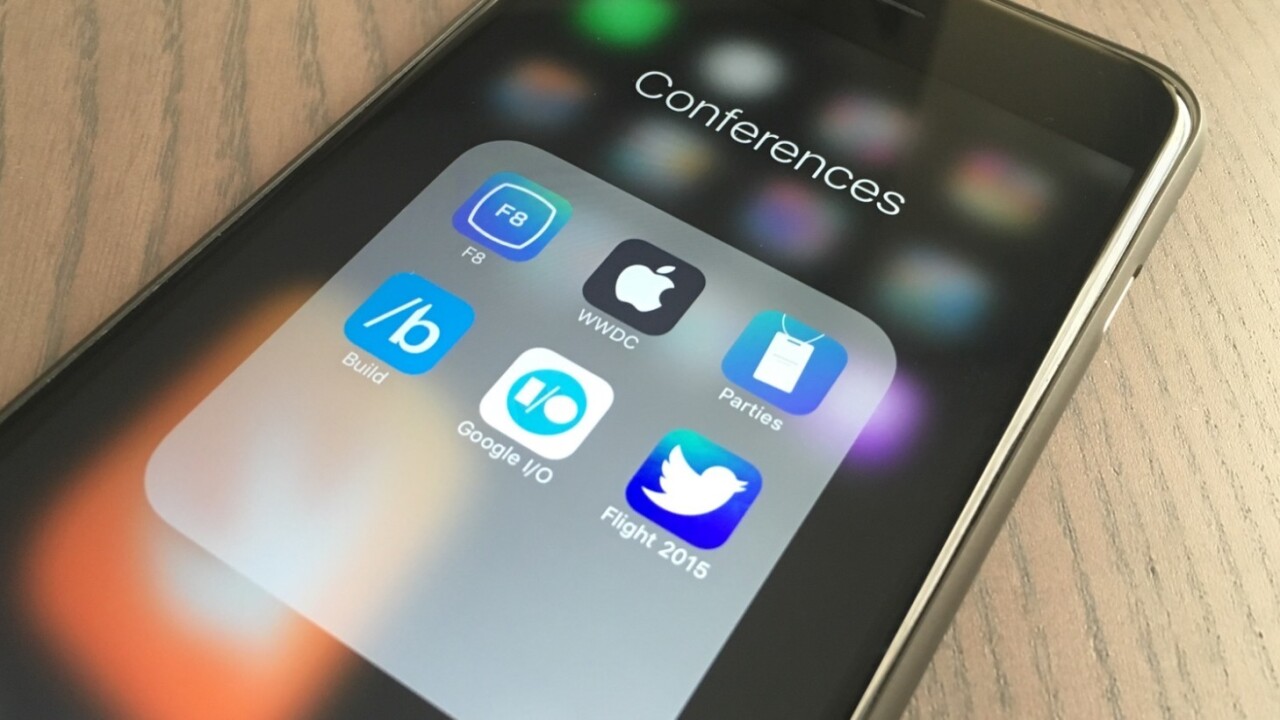 Story by
Former Reporter, TNW
TNW's former West Coast writer in the PNW (Portland, Oregon). Nate loves amplifying developers, and codes in Swift when he's not writing. If TNW's former West Coast writer in the PNW (Portland, Oregon). Nate loves amplifying developers, and codes in Swift when he's not writing. If you need to get in touch, Twitter is your best bet.
For a few months every year, I end up living out of a bag at a hotel as often as I'm home. Staying productive and traveling light often seems like the unattainable goal of minimalism, but I've cracked the code (at least for me).
Here's a quick rundown of what I use when the creature comforts of home are out of reach.
Bag
Depending on where I am headed, I use two different bags: an Everki Traveler or a Moshi Venturo.
The Everki bag is great for air travel as its zip-down computer compartment is TSA friendly; I just butterfly it open and lay it on the conveyor belt. It also has a ton of pockets and room, which is handy if you're a bit OCD.
For those times I'm not going away on longer trips, Moshi's Venturo is my bag of choice. It's over-the-shoulder stap is adjustable and comfortable, and it fits everything I need. The leather models are a touch more expensive, but worth it if you'll be walking around in a drizzle.
Computer
This is easy: the MacBook. It's the only option for traveling light and steady productivity as far as I'm concerned. If you're a Windows user, I'd suggest the HP Spectre; it has a slim profile like the Macbook.
While its 12-inch screen takes a bit of getting used to after spending time in front of my 27-inch desktop monitor, the MacBook has never left me wanting. The battery life is insanely good, and it charges faster than my MacBook Pro.
Its small footprint is nice for those days I'm walking around a city or venue, too. While a few ounces here and there may not seem like much on the back, it becomes noticeable the more you have to pull it out of the bag several dozen times a day to work.
Also, I love the keyboard. Clicky as it is, I'm just enamored with it.
The iPhone
I used to travel with an iPhone 6 and iPad mini, but I've since been able to do just as much with the iPhone 6S Plus.
The larger screen is easy to read on, and editing photos with Pixelmator is a much nicer experience on the Plus than the 4.7-inch iPhone.
And it has a fantastic camera, at least for what my needs are. While many of my colleagues carry large DSLR cameras, the photos I get with an iPhone (especially when using third-party camera apps allowing for manual control) are great for use in articles; there's just not a compelling reason to carry a big camera around.
Cables matter
The cables you get with an iPhone or MacBook are fine, but they're basic. When traveling, reliability is critical, and I've seen more cables get ruined in a bag or when someone accidentally pulls on it too hard.
I upgraded my Lightning cables to the MOS Spring model, which are nearly indestructible. My USB-C cable is an nylon-wrapped Aukey six-footer. Both are insanely strong, and the Aukey supports faster data transfer than Apple's.
The wildcards
Good hardware, cables and bags are the core of being productive, but I don't overlook the role players.
When traveling, my hardware is subject to much more bumping than when I'm at home, so I use Moshi's iGlaze for the MacBook and a Peel case on my iPhone. Both are as low-profile as you can get, and great for preventing scratches. The iGlaze is sturdy enough to protect your computer from drops (I sadly know from experience), but the Peel definitely isn't.
Aukey's battery packs are about as good as you can get, and I carry the Aukey 20,000mAh model, which charges via a Lightning connection (I don't have to carry around a dedicated cable, which is nice). Sometimes, being able to leave my phone in a bag to charge is more necessity than feature.
Chargers are important, too. Aukey's travel charger is a stellar upgrade from Apple's own, and lets you power two devices at once (which is nice for those times your phone and battery pack both need the charger).
I'm also enamored with Blockhead, which has proven itself useful many times in the past few months. Sometimes a plug is hidden, and the ability to flatten the footprint of my charger has saved the day a few times. The non-folding prongs are its lone drawback, but it's worth keeping in the bag.
An external drive has also proven itself crucial to my workflow. My MacBook has plenty of internal memory, but I often run into scenarios where I need to download large files or a cache of information. I'd much rather push data onto an external drive than think about how much space I have on the MacBook.
The Samsung T3 SSD is my go-to, and was the catalyst for upgrading to the Aukey USB-C cable. I'm also fond of the new USB-C Porsche Drive, but the smaller footprint of SSD is a big deal when traveling.
Minimalism means cutting back
In deciding to go light, I made some careful cuts to my workflow.
Apple sells a Lightning to USB-C cable, but I've never been failed by AirDrop for moving pictures around or wireless tethering for connectivity. That cable would be a niche addition to the bag, so I leave it out.
Anything requiring micro USB has also been eliminated. I don't care to have a secondary input method just for earbuds or a non-essential gadget. If you find yourself unable to let go of gadgets that have different charging or input methods, I suggest upgrading to a combo cable (typically Lightning and micro USB) to keep your bag light.
Ditching the DSLR was a tough call, but I've rarely longed for it. Images in dark rooms (like keynotes) aren't quite as sharp with the iPhone, but dealing with lenses and cameras is clumsy. I'm happier without it.
Putting it all together
One thing some overlook is organization, and it's the reason I keep my now-discontinued Everki bag around. It's bigger than I need, but has a ton of pockets and compartments. As an aside, I'll also note events often have goody bags or giveaways, and being able to slip stuff into my backpack rather than carrying a tote around is handy.
Velcro has also kept me sane in my travels; I like these low-profile straps so much I recommended them for our holiday shopping guide. Seriously, just buy them; cable organization is so nice!
It can be hard to minimize what you carry on a business trip, but I've been much happier and more productive doing so. Give it a shot — you might surprise yourself!
Get the TNW newsletter
Get the most important tech news in your inbox each week.