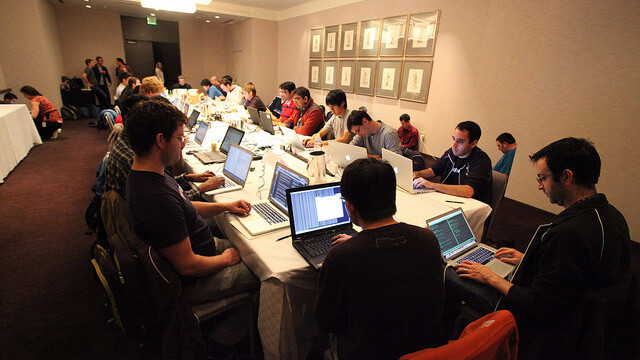 Story by
Drew Olanoff was The Next Web's West Coast Editor. He coined the phrase "Social Good" and invented the "donation by action" model for onlin Drew Olanoff was The Next Web's West Coast Editor. He coined the phrase "Social Good" and invented the "donation by action" model for online charitable movements. He founded #BlameDrewsCancer. You can follow him on Twitter, Google+, Facebook, or email [email protected]
It looks like Facebook decided to go update-happy today, bringing us a new version of Facebook Messenger, as well as its new acquisition Instagram going to version 2.5.
Another one of its apps, Facebook Pages Manager, has also gotten an update. The main feature in this version is that it now has messaging capability, which was a huge missing piece when it was first launched.
Here are all of the changes in this update:
• View and reply to messages
• Adjust how often you receive notifications about Pages activity
• See answers to questions and guest lists for events created on your Pages
• Insights added for checkins
• Bug fixes and performance updates
For those who manage multiple Facebook pages, this app's release was appreciated greatly. Up until now, trying to manage a page via Facebook's existing iOS app was a complete pain. By breaking it out into its own app, this task is much simpler. I imagine that Facebook did this due to the fact that managing a Facebook page is such a big part of some people's jobs these days.
Also tagged with