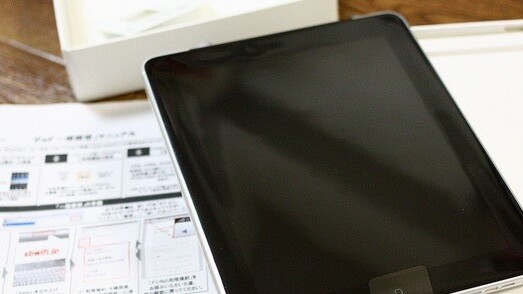 Story by
Matthew Panzarino was Managing Editor at TNW. He's no longer with the company, but you can follow him on Twitter. Matthew Panzarino was Managing Editor at TNW. He's no longer with the company, but you can follow him on Twitter.
This week brings the announcement of Apple's new tablet, likely to be the iPad 3. The new tablet has a host of rumored features like a Retina display, larger casing housing a bigger battery, LTE connectivity, a quad-or-dual-core processor with better graphics capabilities and more. But will any of these features be enough to guarantee a purchase from current iPad owners, and if so, which ones are most important to those potential customers?
The shopping site PriceGrabber conducted a survey ending on March 2 with an 1,829-person response sample asking current iPad owners and potential buyers about the iPad 3 and their plans to purchase the device. .
Of the respondents, 42% of iPad owners said that they would be buying an iPad 3 and 39% said they'd get one before 2012 was out. 11% were planning on getting one the week of release. Of all respondents, 22% own a tablet computer of some sort and of those more than half own an iPad.
The survey also asked customers which feature of the new iPad 3 was most important to them:
54% indicated cost reduction
53% indicated better battery
49% indicated SD card to store data
44% indicated better camera with flash
44% indicated new A6 processor
41% indicated built-in HDMI port
36% indicated wireless synchronization facility
Besides the fact that a built-in SD card slot or HDMI port isn't going to happen and that iOS 5 already features wireless sync, the survey does have some interesting point. As the survey was conducted by PriceGrabber, it's likely that the sample set of respondents had a lot to do with the 'cost reduction' coming at number one on the list of wants.
Right behind that is a better battery. The battery in the iPad 2 and even first-gen iPad has always been one of the best in any piece of electronics that I've owned. But, whether these survey takers know it or not, that may be in danger of changing with the iPad 3. The graphics processor needed to fuel the rumored Retina display and even the display itself will both likely be more power-hungry than either previous tablet. This means that in order to maintain parity in battery life, the new cell will absolutely have to be either bigger or more efficient just to deliver the same life.
The percentage of potential iPad 3 buyers that also own iPads suggests a fairly high rate of turnover for the tablets. Higher than PCs by far, but perhaps still lower than smartphones. I'd wager that the allure of a new iPad has a lot to do with the precedent set by the iPhone though. An 'every two years' upgrade cycle is normal for Apple's smartphone, why not for its tablet?
Are you planning on buying an iPad 3 when it goes on sale? If so, is battery life the most important deciding point for you? Let us know in the comments below.
Get the TNW newsletter
Get the most important tech news in your inbox each week.
Also tagged with