Verizon plans to rebrand AOL and Yahoo as 'Oath'
After Verizon officially acquires Yahoo, the newly created content division will get a new name: 'Oath.' It might not be the worst name ever (Tronc still exists) but it's damn sure trying to be.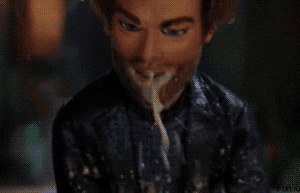 After announcing the acquisition last July, Verizon got a discount on the dot com icon after Yahoo revealed it had suffered a major data breach not once, but twice. Overall, 1.5 billion users may have been compromised leading Verizon to ask for a discount of up to $1 billion off the original purchase price.
Once the dust settled, Verizon got a discount of $350 million and agreed to purchase yahoo for $4.48 billion in cash for Yahoo's search, content, ad-tech, and mail-related businesses. It's unclear whether any of these will still operate under the previous moniker.
Not included in the deal are Yahoo's 15-percent stake in Chinese retail juggernaut Alibaba, and a part of Yahoo Japan, which was a joint venture with SoftBank.
Now, Verizon is nearing the completion of the acquisition and taking aim at the future. The plan is to roll AOL and Yahoo into one unit, and name it Oath. *shudder*
AOL CEO Tim Armstrong confirmed the new name in a tweet:
Billion+ Consumers, 20+ Brands, Unstoppable Team. #TakeTheOath. Summer 2017. pic.twitter.com/tM3Ac1Wi36

— Tim Armstrong (@timarmstrongaol) April 3, 2017
AOL and Yahoo plan to call themselves by a new name after the Verizon deal closes: Oath on BusinessInsider
Read next: A British inventor created his own Iron Man-like flight suit (and we want it)
Corona coverage
Read our daily coverage on how the tech industry is responding to the coronavirus and subscribe to our weekly newsletter Coronavirus in Context.
For tips and tricks on working remotely, check out our Growth Quarters articles here or follow us on Twitter.