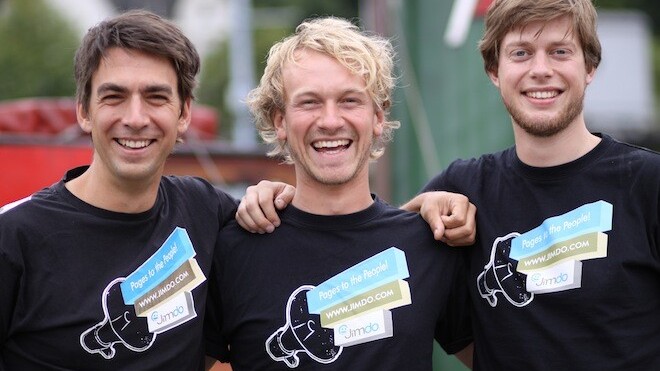 Story by
Founder Newspepper.com & Techfluff.TV. Loves social media, video on the Internet. Loves travel & pickled onions Founder Newspepper.com & Techfluff.TV. Loves social media, video on the Internet. Loves travel & pickled onions
Just like Wix and Moonfruit, Jimdo's platform enables anybody to create a beautiful website without needing to write a line of code. The awesome thing about Jimdo is that you can edit on your site's front page. Unlike WordPress where you have to update to see your changes, you can edit and see what the changes look like instantly.
Jimdo , a four-year-old startup based out of Germany with 3.5 million users in Europe, Asia, and South America, have launched a US office and already have US clients. I went on a date with Jimdo's founder Christian Springub and one of their clients Kacie Ripperger who told me how she uses Jimdo for her website Basiccookies.com. 
Get the TNW newsletter
Get the most important tech news in your inbox each week.