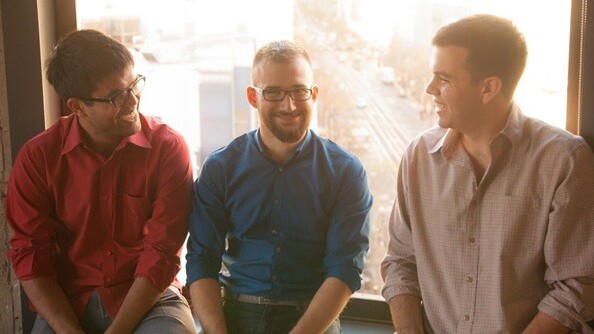 Story by
Matthew Panzarino was Managing Editor at TNW. He's no longer with the company, but you can follow him on Twitter. Matthew Panzarino was Managing Editor at TNW. He's no longer with the company, but you can follow him on Twitter.
Obvious Corporation, the new endeavor of Twitter founders Biz Stone, Evan Williams and Jason Goldman, has today announced its second project. It's called Branch and it's a partnership with developers  Josh Miller, Cemre Güngöre, and Hursh Agrawal. The project is described as a platform for curated discussion among people that are knowledgable about a particular topic.
Stone describes the project this way:
The prototype, called Branch (formerly Roundtable), enables a smart new brand of high quality public discourse. Curated groups of people are invited to engage around issues in which they are knowledgeable. This service holds the promise of a new platform for dialogue on the web—a necessary departure from the monologues we have grown so accustomed to reading online. Obvious is thrilled to be partnering with such a friendly, gifted team on this project.
Stone says that Obvious will partner with the Branch team to develop the technology, as well as design, branding and marketing for the product. The project was previously called Roundtable, but has changed its name to Branch as the team enters into a partnership with Stone, Williams and Goldman. The team has been working out of Obvious Corp.'s headquarters in San Francisco since early this year, but will be moving to Betaworks in New York City this summer.
Developer Josh Miller explains the inspiration for Branch this way:
As a junior in high school, I used Blogger to create The Voice of Santa Monica High School. My co-editors and I would post provocative articles – many submitted anonymously and penned by pseudonyms such as "Twisted Satire" and "Kano Lives" – and would encourage our classmates to "join the discussion". And although our prose was distasteful and juvenile at times, nurturing the grassroots publication opened my eyes to the profound power inherent in the open exchange of information. Our tagline was "Discussion. Debate. Doctrine.," making the project an early predecessor to Branch (formerly known as Roundtable)
It sounds like Branch is some kid of public forum for discussion with a focus on people with expertise in a certain area, like Quora or Stack Exchange. Sometimes a basic vetting of a person's ability or background in a topic can give dimension to their opinions on a topic. Applying this kind of filtering also has the side effect of not wasting your time wading through responses to questions in forums, desperately seeking for an informed answer to a question. It will be interesting to see what Obvious, along with the Branch team, has up its sleeve on this one.
You can read more about Branch on the project's statement post here and sign up for the mailing list here. This announcement follows up Obvious Corp.'s first project Lift, an "application for unlocking human potential through positive reinforcement."