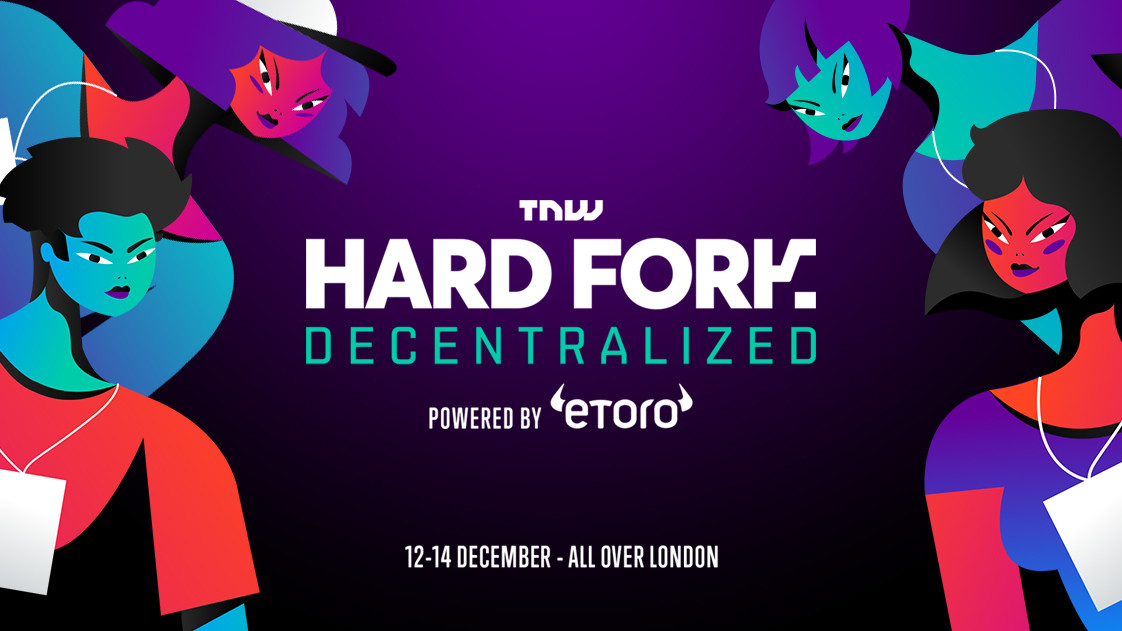 Story by
Former Social Media Manager, TNW
Ailsa Sherrington is a former content marketer at TNW. Ailsa Sherrington is a former content marketer at TNW.
Hard Fork Decentralized is just around the corner, and we're looking forward to welcoming some great speakers to the stage. At The Exchange, our very own meeting place thanks to our official venue partner CitizenM, we'll host in-depth panel discussions and roundtable sessions.
Let's take a look at some of our headliners:
Yoni Assia, CEO of eToro
Yoni founded eToro in 2007 with the aim of making trading and investing in cryptocurrencies accessible to everyone. With the core value focusing on simplicity, eToro has boomed since its birth and is now one of the most well-known cryptocurrency trading platforms.
Back in May, Yoni spoke at our flagship TNW Conference. He discussed how the future success of blockchain and cryptocurrency rests with millennials, as they are losing trust in governments and control a large amount of the world's wealth. Simply put, it's integral to get millennials down with the blockchain (which reminds us: we're offering an 85-percent discount on tickets to Hard Fork Decentralized to under 30s).
He also mentions that investment regulation is integral to ensuring that blockchain is universally adopted.
You can watch his full talk right here:
Marcus Swanepoel, CEO of Luno
Luno is a virtual wallet that aims to make it easy for beginners to buy and store cryptocurrency. With its own resource portal, it tries to provide a hands-on approach to learning, by showing users how to select and handle their own cryptocurrencies.
Marcus has written a series of articles that discuss the evolution of banking with the growing rise of cryptocurrency, and how the way we handle money will radically transform faster than we think.
Kavita Gupta, Founding Managing Partner of ConsenSys
Kavita heads ConsenSys' VC-hedge fund which invests in upcoming blockchain solutions. She also spoke at our flagship TNW Conference back in May, and discussed how she identifies promising projects to invest in.
You can watch her full interview (with our very own Mix) right here:
So there you have it! Three trends we'll explore at our blockchain event: investment, banking, and adoption.
We can't wait to have these speakers bring their expertise to Hard Fork Decentralized. They'll share their views on the biggest opportunities and challenges the industry currently faces – and you can join the conversation by registering now for our blockchain event!
See you there?
Get the TNW newsletter
Get the most important tech news in your inbox each week.
Also tagged with