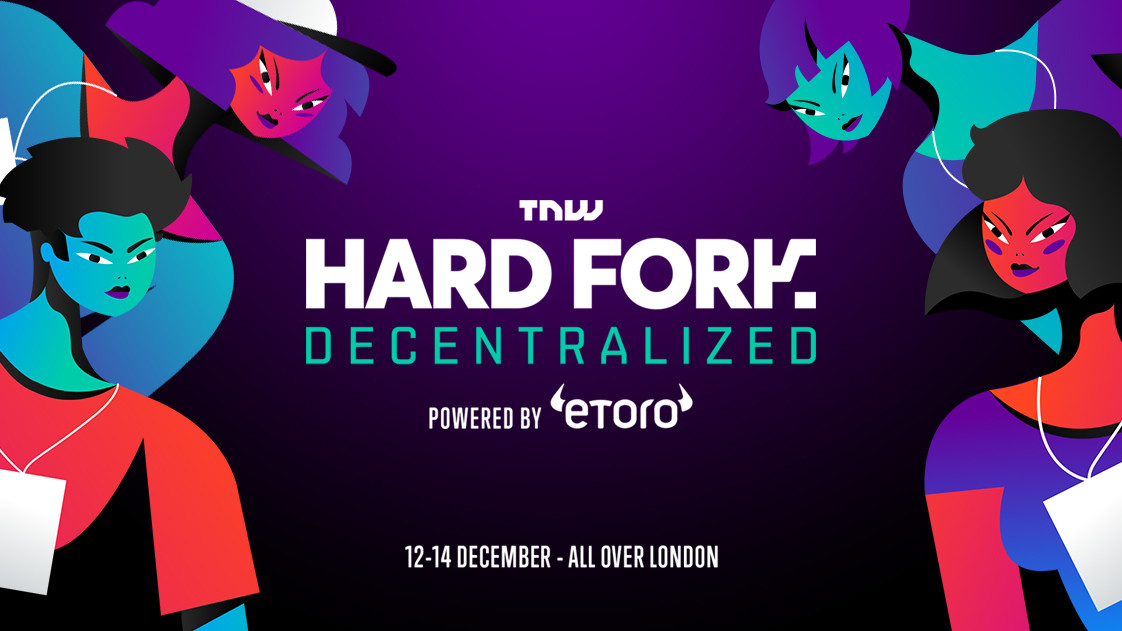 Story by
Former Social Media Manager, TNW
Ailsa Sherrington is a former content marketer at TNW. Ailsa Sherrington is a former content marketer at TNW.
There are only five days left until Hard Fork Decentralized, our blockchain and cryptocurrency event in London, UK. If you're interested in discussing the future of payments with industry leaders, we've selected some events you shouldn't miss:
Decentralized finance (University College London)
The UCL Centre for Blockchain Technologies focuses on the impact of this tech on our socio-economic systems, as well as the promotion of a safe and organic development and adoption of blockchain-based platforms. Join their event to learn more about bringing decentralization to the financial world.
You can sign up for this event right here.
The social evolution of wealth (GoodDollar)
Can technology reduce inequality and help people to pursue their dreams? Find out at this event, where CEO of eToro, Yoni Assia, will discuss with the CEO of GoodDollar. GoodDollar is a series of ongoing experiments and research, establishing an economic framework designed to reduce global wealth inequality through UBI.
Join their event before it's full!
What fundamental factors influence Bitcoin's price? (DataLight)
DataLight is a realtime data analytics platform that helps users analyze the cryptocurrency market effectively. At their decentralized event, they'll explain the fundamental factors that determine Bitcoin's market price, and how certain tools can help anticipate these trends.
In case you don't already have a Hard Fork Decentralized ticket, you can get free entrance to this event right here.
Learn more about bringing STOs to market (Dusk)
Join this step-by-step workshop on how STOs operate and the future of tokenized securities. Jelle Pol, the Business Lead of The Dusk Network, will give an instructive and insightful session that will help you understand all you need to know about STOs.
Want to sign up? Do it here.
Tokenization: The future for financial services (eToroX)
eToroX, powered by eToro, will discuss how the entire financial industry will transition into cryptocurrency, and the opportunities and challenges of this process.
Sign up right here for this event.
The future of payments (UTRUST)
Join UTRUST discuss the future of online payments on December 14 at their office space in the beautiful Canary Wharf.
Sign up for this event right here.
A web browser with a built-in crypto wallet (Opera)
Join famous web browser Opera as they unveil their newest product, which comes with a built-in crypto wallet. Here, you'll gain an in-depth understanding of what developers should know when starting to build Web 3 apps and find out what the hurdles to mainstream adoption of blockchain technology are.
Want to join? You can!
If you're more interested in the other aspects of the blockchain industry – whether it be regulation or file sharing – check out our full list of Hard Fork Decentralized events right here.
Hope to see you next week in London!
Get the TNW newsletter
Get the most important tech news in your inbox each week.
Follow @thenextweb