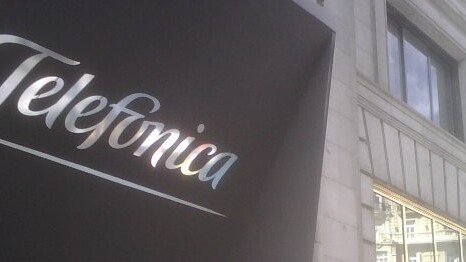 Story by
Paul Sawers was a reporter with The Next Web in various roles from May 2011 to November 2014. Follow Paul on Twitter: @psawers or check h Paul Sawers was a reporter with The Next Web in various roles from May 2011 to November 2014. Follow Paul on Twitter: @psawers or check him out on Google+.
Telefónica Digital, the global business unit announced by Telefónica back in September to spearhead the telecom company's digital growth, has launched the latest move in its global gaming strategy by teaming up with Electronic Arts' (EA) mobile division.
The tie-up with EA Mobile will let the telecommunications giant's customers access a broad selection of games on their mobiles, and it will first launch through its UK brand O2, followed by Telefónica's other key markets.
Telefónica's main customer bases are located across Europe and the Americas, and with 300 million customers, the Spanish telecoms giant will be looking to gain a large slice of the mobile gaming pie with this latest deal.
The partnership will allow Telefónica to create gaming promotions using titles from the EA roster of well known titles, such as The Sims, FIFA and Monopoly. The company says that the objective is to make it easy for customers to find the games that they are familiar with and to drive the uptake of mobile gaming, particularly amongst feature phone users.
In the UK, O2 will offer its customers three months of free access to all EA Mobile games following their first download. It will then look at a number of promotions or gaming subscription services to offer customers.
"Our relationship with EA Mobile puts us as the epicentre of mobile gaming – which accounts for the highest percentage of downloaded apps and is the largest paid mobile content market today," says Matthew Key, Chairman & CEO of Telefónica Digital. "By making a differentiated play in this most emotive and immersive entertainment medium we are fostering a much deeper connection with our customers – another significant step in becoming a true aggregator of experiences."
Operating in 75 countries, Electronic Arts is one of the world's biggest video game developers, marketers, publishers and distributors, and has more than 100 million registered players. EA Mobile is its wireless entertainment publishing division, producing titles for multiple mobile platforms including feature phones, smartphones and tablets.
"Our mission is to deliver games that consumers love – anywhere, anytime, and on any platform they want to play," says Bernard Kim, Senior Vice President, Global Social and Mobile Publishing at EA Mobile. "We know that at least a quarter of mobile users in Europe are playing games on their phones. Our relationship with Telefónica helps more people discover our games, and removes barriers for subscribers to enjoy an entire library of our most beloved titles."
Although Telefónica is headquarterd in Madrid, Spain, earlier this year we reported that it would be housing its Digital Division's global HQ in London's prestigious Regent Street. The new space is designed to place Telefónica at the heart of London's growing creative and media industry scene, and from here it will drive many of its digital initiatives around the world.