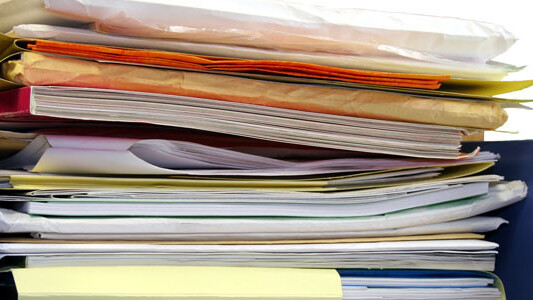 Story by
A music and tech junkie who calls Nashville home, Brad is the Director TNW Academy. You can follow him on Twitter @BradMcCarty. A music and tech junkie who calls Nashville home, Brad is the Director TNW Academy. You can follow him on Twitter @BradMcCarty.
Money. It's never the answer, but rather an integral step to the success of a startup. For startups going through TechStars' 12-week startup bootcamp, news from the country's top accelerator just eliminated a huge amount of concern. CEO David Cohen tells us that TechStars has just closed a $24 million round of funding, and each TechStars team will now get an additional $100,000 on top of the previous maximum of $18,000. Previous to this, TechStars had 2 unattributed rounds, for a combined total of $10 million.
For those of you who keep up with the accelerator ecosystem, you'll likely remember that a similar story happened with Y Combinator back in January of this year when Yuri Milner and SV Angel agreed to provide $150,000 in convertible debt to every YC-accepted startup. At the time I raised the question of whether throwing additional money at these young companies held the chance of ruining the ramen-fueled hunger of YC. While the response to YC's additional funding was overwhelmingly positive, there were a few who voiced minor concerns.
A Question of Time
Turning back to TechStars, the accelerator's most recent round comes from a combination of some of the biggest names in funding: Foundry Group, IA Ventures, Avalon Ventures, DFJ Mercury, SoftBank Capital, SVB Financial Group, RRE Ventures, Right Side Capital Management, previous TechStars alumni and several unnamed individuals have all thrown money into the $24 mm pot and Cohen is quick to point out the obvious benefit:
"This additional funding will allow TechStars companies to stay focused on making progress during the three-month program instead of spending that valuable time on early fundraising in order to make ends meet."
Cohen's comment raised the question of how often a TechStars company had found itself pushing up against the money wall during the course of the program, and what it meant when they did.
From the New York office of TechStars, I talked to Managing Director David Tisch. He relays some some non-specific instances in which the extra funding could have been a tipping point for previous companies:
"In the winter program, at least two of the stronger companies were within a month of having to shut down and needed to raise a note during the program to survive – which takes time and adds a ton of extra pressure. I have seen that pattern carry over to this years group, so the 100k will really help the entrepreneurs focus on building products and companies."
More Than the Money
But the impact goes deeper than just having the cash in pocket, according to recent TechStars grad and Simple Energy CEO Yoav Luri:
"…because the investment comes from a broad spectrum of investors, it would have given us better connections when we did need to fundraise."
It's a testament to the success of TechStars' portfolio companies. "As alumni, we're invested in the program's success; so, even though we're not direct beneficiaries, we gain from anything that strengthens the TechStars brand," says Luri.
Luri's thoughts are echoed by Nathan "Natty" Zola, CEO of 2009 TechStars graduate Everlater. The company closed its Series A in October of 2009 and is working on a Series B at the moment. Zola posits that the impact is more along the lines of a stress-reducer, rather than an excuse to be lazy.
"100k is not enough to make it happen, but it enables you to be a little bit smarter and more focused. There is something glorious about that ramen phase where you struggle to survive without distractions but I don't think the money changes that."
Zola relays that "if it does, it's an entrepreneur problem and not a reflection on the program," which is to say that the entrepreneur has the onus of not losing that hunger. Ultimately it's a testament to the TechStars process of weeding down the field to only 10 or 12 companies for each session. When you assure that only the brightest get a chance to be in the program, the money itself should become less of a comfort factor and more of a driving one instead.
"It sounds like the group of investors is top notch. We would have loved to have had them involved. Once there's cash behind it, it changes the dynamic and there is more of a commitment. That's really powerful." – Natty Zola
A Matter of Focus
Nicole Glaros, Managing Director of TechStars Boulder (and the TechStars Cloud vertical program) relates that it's a solution to a much bigger problem than just a ramen diet:
"It happens every year to lots of teams – they focus too much time on fundraising instead of building their business because they're worried about putting food on the table. This financing option will now enable the TechStars teams to focus on what matters, and it also helps them gain the support of the investors which can be an immediate boon to what they're doing."
It's that same ability to focus that TechStars gives its startups that will help the accelerator as a company moving forward. Back with Natty Zola, I get an insider's perspective about how TechStars can continue to shape the entrepreneurial and startup ecosystems.
TechStars companies have an 88% success rate but Zola thinks that the logical next steps are a combination of what has already happened (niche verticals) and potentially stepping into the next stage of a company's life. He relates the story of how Boulder's startup community will get together as a support group, discussing business problems and providing assistance to one another, which logically raises the question about whether there's perhaps room for a next-stage accelerator.
Zola believes that TechStars (or an organization of the same caliber) could have a monumental effect:
"The amount of impact that an organization can have is phenomenal, and there's a huge place to have that same impact as companies grow. The challenges don't disappear as you get bigger, they just become different. There has to be a place for next-stage incubation."
Whether or not we see TechStars extend itself into that next stage is something that will remain to be seen. Whatever the accelerator chooses to do, moving forward, its track record shows that it will be wildly successful, driving more startups and more jobs into the world economy.