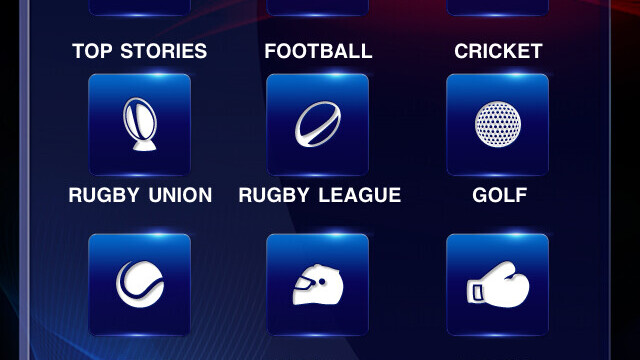 Story by
A music and tech junkie who calls Nashville home, Brad is the Director TNW Academy. You can follow him on Twitter @BradMcCarty. A music and tech junkie who calls Nashville home, Brad is the Director TNW Academy. You can follow him on Twitter @BradMcCarty.
It's been about 2 months since I stepped foot into the TechStars bunker to take a look at the magic behind this accelerator. In the time that has followed, I've gotten to see these startups grow, mature and develop into what they are today. What is that, exactly? They are the next big movers in technology.
Over the course of 13 weeks these chosen teams have had their ideas scrutinized, changed and ultimately polished in preparation for this day. On Demo Day, the teams will pitch to a theater full of investors, interested parties and technology pundits…and they'll pitch to me too. While I've covered a good number of these startups in the past few weeks, you'll have a chance to read about more of them as the day goes on. However, for now, here's a rundown of all of the teams so that you can start picking your favorites.
FullContact – I First wrote about FullContact when it was known by its previous name of Rainmaker. The company specializes in using publicly-accessible data to automatically fill in the missing information of your contacts list. Beyond that, though, it's a powerful search engine for people that will be able to find information, tell the person where it was found and also allow them to remove it if they so choose. Its focus, however, is on creating a massively powerful API full of information that other developers can use to integrate complete contacts with their applications.
Creative Brain Studios – For these folks, it's all fun and games. At least after the work is done. Creative Brain Studios has solved the problem of device fragmentation when it comes to video game publishers. It has developed a product that will allow a game to be coded once and then deployed to literally a billion smartphones, tablets and computers.
flextrip – When you're taking a trip, the planning part is easy. Finding the right things to do is difficult. Flextrip is solving that problem by creating an API that travel companies can use to book activities via the world's largest repository of choices. The company has been working with travel agencies already and flextrip should grow to the point that it is a branded feature of travel booking services.
FlixMaster – It was only a couple of days ago that I first wrote about FlixMaster. The company has found a way to take the dead-end of online video and turn it into an immersive, branching-path experience. Instead of simply being able to watch a video, producers who use FlixMaster can create entire stories that viewers can choose themselves. In doing so, the company will be collecting massive amounts of data about user choices, and then providing that data back to the content creators.
GoSpotCheck – Brands are fighting a war for placement and shelf space inside of your local supermarket. GoSpotCheck is providing a way for brands to find out everything about their product's placement, in real time, with the help of a crowdsourced workforce. The crowd earns real world cash by doing nothing more than taking photographs of specific brands, which are then fed to those brands for immediate information. What once would take months for brands to find can now happen in seconds.
InboxFever – We all use email and we use it every day. But what if we could do more with it than simply sending messages? InboxFever has the answer, in allowing its customers to send emails that will actually control applications. So now, if you need to print something to three different departments, you no longer have to dig through a mass of print settings, you can simply send an email with something like 'print to sales, accounting, me' and the work will be done for you. Beyond that, the company should help to increase the longevity of expensive IT equipment inside of corporations by offloading that app-centric work to a central server.
Meal Ticket – OK, bear with me for a moment. Meal Ticket is "a mobile, social, web platform for foodservice distributors to better engage with their restaurants in order to increase customer acquisition." In short, all of those things that you and I have used to interact with restaurants and businesses for ages should now be available to help foodservice companies work with their clients. I have to admit that I don't know much about Meal Ticket just yet, but you can rest assured that we'll find out all of the details.
Mocavo – There's something incredibly frustrating about trying to trace your family genealogy. Not the least of the factors is that just about the time that you think you're going to find out important information you're usually smacked straight into a paywall. Mocavo thinks that there is more value in allowing more people to trace their history, so the company has set up the first free system for doing just that. With the data it finds, it will be able to help other companies make more accurate connections.
ReportGrid – If there is one thing that has annoyed me about analytics in the past it is the completely fragmented nature of how they are reported. While integrating with one system might be simple and easy, others are an absolute nightmare. ReportGrid is aiming to change the way that analytics happen by creating an API that makes it incredibly easy for SaaS vendors and technology platforms to give their customers deep analytics.
SimpleEnergy – I'd be remiss if I didn't tell you that I was rooting for these guys to succeed because they're hometown heroes for me. SimpleEnergy was born in Nashville, Tennessee and exists to change the way that people save energy by shifting how utility companies engage with their customers. By using apps that compare your energy use with others, the company is hoping to shift the thinking of energy consumption from one of work to something a bit more engaging and entertaining.
SocialEngine – Social media managers are faced with loads of problems when it comes to making decisions in how to interact in completely semantic circumstances. What might be a complimentary statistic to one person could be read as disaster by the next. But with SocialEngine the idea is that managers will get solid, proven suggestions to help them manage and grow communities.
TruantToday – This is my company that I have wanted to see blow the world apart since I first met its 16 year old founder. Yes, 16. TruantToday fixes the broken truancy models for schools by contacting parents when students skip school. In doing so, it makes certain that the schools get the money that they are due and it goes beyond simply affording the opportunity of an education by making sure that students are actually there to get one.
So there you have it. It's the TechStars Boulder Demo Day lineup for Summer of 2011. We're already in talks with the Seattle branch of TechStars to bring you all of the information about what's going on with their fresh faces, so make sure you check back to TNW Insider for all of the details.