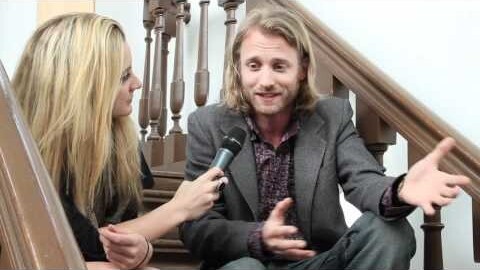 Story by
Courtney Boyd Myers is the founder of audience.io, a transatlantic company designed to help New York and London based technology startups gr Courtney Boyd Myers is the founder of audience.io, a transatlantic company designed to help New York and London based technology startups grow internationally. Previously, she was the Features Editor and East Coast Editor of TNW covering New York City startups and digital innovation. She loves magnets + reading on a Kindle. You can follow her on Facebook, Twitter @CBM and Google +.
This is the sixth in a series on Stylish Entrepreneurs (sponsored by Gillette!). For this one we've chosen venture capitalist, private equity principal, company advisor, and entrepreneur Chris Sacca who has a special flair for consumer web, mobile, wireless technology startups and looking good.
Sacca is an advisor and investor to a slew of companies including MotionDSP, Someecards, Lookout, International Creative Management, Tipjoy, bit.ly, Twilio, Gowalla, Posterous, RescueTime, Twitter, Heroku, path, , FanBridge, Poll Everywhere, Universal Record Database and Hello Chair. Previously, Sacca was Head of Special Initiatives at Google where he headed up alternative access and related product development. His most visible projects include Google's 700MHz and TV white spaces spectrum initiatives, the company's technology facility in The Dalles, OR as well as Google's free citywide WiFi network in Mountain View, CA.
Now let's take a look at the wide array of outfits that give the successful Sacca his signature "stylish" credit.
Sacca was one of the first investors in Twitter and now works with the company every week as a strategic advisor. The picture above shows Sacca in one of his favorite cowboy shirts in 2009 at The Next Web Conference. It was here that he came up with this brilliant metaphor that you should keep in mind whenever you're tweeting and blogging.
There are 700 people in this room. If you were standing on stage, you would be quite nervous: shaking a bit, maybe with a dry throat. When having such a large audience, you will sure try to entertain or inspire them. We tend to forget that we have a large audience on Twitter too. So before you tweet ask yourself: am I providing value? Will it put a smile on someones face? Am I expanding someones horizon? Otherwise, don't write it.
Prior to his work for Google, Sacca was an attorney with the Silicon Valley law firm of Fenwick & West where he handled venture capital, mergers & acquisitions and licensing transactions for technology clients such as Macromedia and Kleiner Perkins. But you'd never know that from this photo below. Like switching tracks from Hall & Oates to the Beastie Boys, Sacca can rock a variety of styles. With oversized frames and clear lenses, a beard and balloons, you'd have no idea whether you were looking at a grizzled bass playing hipster from Brooklyn or a millionaire angel investor.
The Wall Street Journal cited Sacca as "possibly the most influential businessman in America" and he was also recognized as a Henry Crown Fellow of the Aspen Institute, annually selecting 20 of the world's most promising leaders and public servants under the age of 45. While Sacca now lives in Truckee, California, this shot below shows he can also sport the preppy East Coast style. Notice the iconic blue and whited button down and pullover zip cashmere sweater, both timeless staples from brands like Brooks Brothers and J.Crew.
During his studies at Georgetown University, Sacca was a student of the world, attending university in Quito, Ecuador, Cork, Ireland and Madrid, Spain. Now, Sacca is an avid Pacifica surfer, San Mateo kitesurfer, Lake Tahoe skier, two-time Ironman triathlete, and has just finished bicycling coast-to-coast across the United States of America. This show below shows Sacca in a winter ski race with awesome bright purple goggles.
And in case you needed further proof that Sacca has good taste, just look at the classy logo for his holding company Lowercase Capital. It looks like something you'd buy in a proper English tea shop.
Who else has made the 'Stylish Technology Entrepreneurs' cut? See our previous picks: Steve Jobs and  Jack Dorsey, Boris Veldhuijzen van Zanten and Kevin Rose, Sean Parker and Colin Wright.
| | |
| --- | --- |
| | This series/post is brought to you by Gillette. Learn more about Gillette and its products at Gillette.com. |