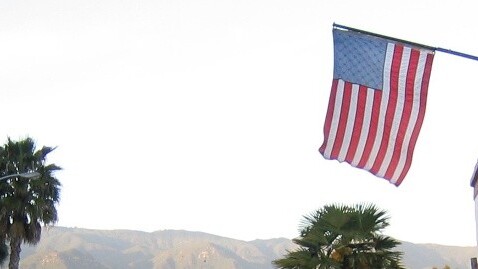 Story by
Paul Sawers was a reporter with The Next Web in various roles from May 2011 to November 2014. Follow Paul on Twitter: @psawers or check h Paul Sawers was a reporter with The Next Web in various roles from May 2011 to November 2014. Follow Paul on Twitter: @psawers or check him out on Google+.
BSkyB's Sky News will be made available for the first time in North America from today, the company has announced, with viewers in the US and Canada able to access the TV channel by subscribing to online TV news aggregation service Livestation for $2.99 a month.
Sky News was launched in 1989, and it was the UK's first 24-hour news channel, broadcasting stories with both a strong British slant and ones of international significance, including US Presidential Election campaigns. The channel has a bureau in Washington DC which includes correspondents Greg Milam and Dominic Waghorn and White House analyst, Jon-Christopher Bua, as well as correspondent Hannah Thomas-Peter in New York.
"This is a great step forward for us," says John Ryley, Head of Sky News. "Recently Sky News has increased its global reach to 103 million homes around the world and I am delighted that we are now available in both the United States and Canada as well. The US news agenda is one that we feature heavily on Sky News and I'm thrilled that our world-class international news coverage can now be enjoyed by our viewers there."
Livestation is a privately-owned company headquartered in London, and it's one of the largest aggregators of live TV news online, providing access to dozens of news channels on the Web and through connected devices.
"Livestation is thrilled to launch Sky News in North America; feedback from our user base shows that there is a strong demand for quality live TV news in the US and Canada and Sky News certainly falls into that category," says Lippe Oosterhof, Livestation CEO. "Today, live streaming offers a credible alternative to traditional closed distribution such as cable and satellite and this deal demonstrates that even premium content can launch online first."
Whilst Sky News content is regularly broadcast on US channels such as CBS and Fox News, the rolling out of the channel as a standalone service in North America is a big move, though naturally it won't quite get the same traction compared to if it was to launch across the nation's main TV airwaves.
Meanwhile, with News Corporation's head honcho Rupert Murdoch being deemed 'unfit' to lead the global media corporation by UK MPs earlier this week, questions are also being raised over whether News Corporation is a fit and proper owner of almost 40% of BSkyB. And we can perhaps expect to see the UK satellite broadcaster fall increasingly into the spotlight in the wake of the phone-hacking scandal that's ripped across Murdoch's British newspaper division, News International.