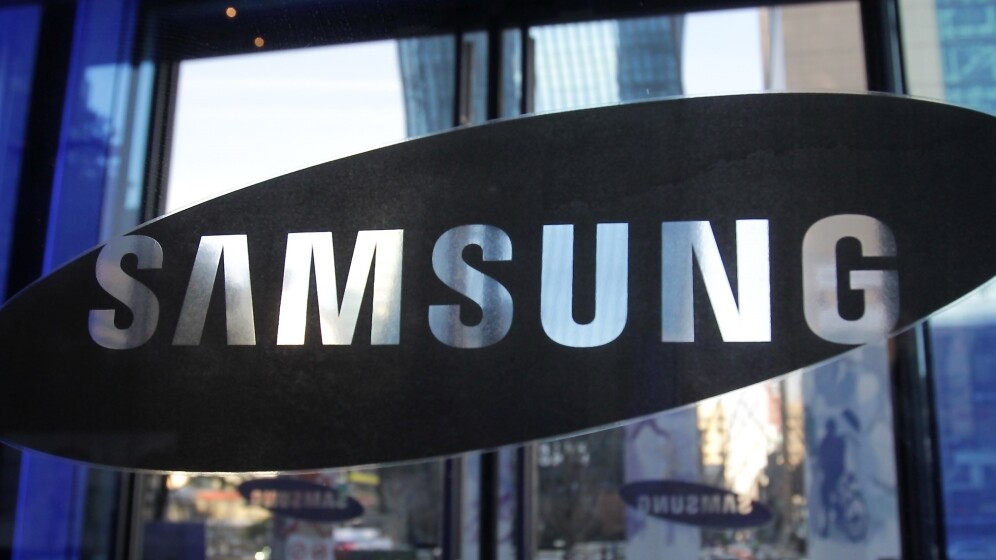 Story by
Kaylene Hong was Asia Reporter for The Next Web between 2013 and 2014, based in Singapore. She is bilingual in English and Mandarin. Stay in Kaylene Hong was Asia Reporter for The Next Web between 2013 and 2014, based in Singapore. She is bilingual in English and Mandarin. Stay in touch via Twitter or Google+.
Over the weekend, Yonhap News reported that Samsung is struggling in the Chinese market.
Yes, struggling. Despite optimistic figures from analyst firms showing record-breaking unit sales of Samsung smartphones in China — Strategy Analytics pinned Samsung's Q2 2013 sales number at 15.3 million while Canalys had it at 15.5 million — it seems like the number of phones Samsung sold has not translated into robust amounts of revenue.
According to the Yonhap News report, Samsung's net sales stood at KRW77.2 trillion ($69.4 billion) in the first half of this year. Out of that, China accounted for KRW12.6 trillion ($11.3 billion) or a 16.4 percent share — down from the 20.4 percent share recorded in the Korean company's annual net sales last year.
Comparatively, figures for the other parts of the world either increased or remained flat.
The Americas contributed KRW20.6 trillion ($18.6 billion) to make up a 26.7 percent share of Samsung's turnover in the first half of this year, followed by 23.3 percent for Asia and Africa — excluding China — and 21.5 percent for Europe. The Americas' share in Samsung's net sales rose by 4.3 percentage points, while Asia and Africa, excluding China, increased 2.7 percentage points, and the share of Europe edged down 0.6 points.
China is a difficult market to crack
It has been a tough ride for smartphone companies in China, considering that the price point of a smartphone seems to be where war is being waged right now.
Apple saw a surprisingly sharp decline in its revenue for the Greater China region in its Q3 financial results released last month — down 43 percent sequentially and 14 percent year-over-year. Many have pinned it down to the more premium prices for Apple's iPhones, as well as the lack of a recent device launch, which have made consumers turn to Android smartphones.
By right Samsung should have been able to capitalize on this particular weakness of Apple, given that it has a whole range of smartphones with different price points targeted at a variety of consumers. In terms of unit sales, Samsung is doing extraordinarily well, given that analyst firms have consistently ranked Samsung as topping the charts in China's smartphone shipments.
However, in terms of revenue, the gap is much narrower. Apple made $4.65 billion in China in its third quarter alone, while Samsung made $11.3 billion in the first half of the year. What went wrong for Samsung?
Lower-priced phones make a company work harder for revenue
The key factor is: lower-priced smartphones contribute less to revenue. As Apple's iPhones are priced higher, the company does not need to sell that many to chalk up the same amount of revenue.
Basically, it does not mean that the more smartphones Samsung sells, the more money it rakes in. Indeed, despite record-breaking unit sales figures, it has been proven that this does not contribute to revenue.
Moreover, with the entrance of competitors such as Chinese smartphone maker Xiaomi, it is little wonder that Samsung is feeling the heat despite selling a large number of phones.
Xiaomi is a visible reminder to smartphone retailers in China that mid-range devices can be "premium" too — simply because the company subsidizes each phone sold and has thus been depressing prices in the Chinese smartphone market.
Xiaomi CEO Lei Jun already stated that Xiaomi's core business strategy does not lie in the sale of its smartphones (unlike traditional smartphone manufacturers such as Apple and Samsung). Instead, it has three core business competencies: e-commerce — the sale of accessories on its website — deals with telecom operators, and the sale of "Internet services", such as games.
The company moved ahead of Apple based on smartphone shipments in Q2 2013, according to figures from Canalys. That's due to sales of its Mi/Mi2 range of customized Android smartphones, which sell for between RMB 1499 ($241) and RMB 2,299 ($369).
Late last month, it went further to target even lower-income consumers by introducing Hongmi, which retails at just RMB799 ($130).
Samsung is in a difficult position
As each smartphone company vies for the attention of a pool of limited customers, Samsung has much more work to do than before, when it easily dominated the Chinese market.
In the current situation, Apple's iPhones appeal to the more well-off consumers who may treat the phone as a status symbol. On the other hand, there are more and more companies targeting mid-range and low-priced smartphones — which is where Samsung once ruled.
Besides Xiaomi, other Chinese companies catching up to Samsung include Lenovo, Yulong, ZTE and Huawei. Even Chinese operator China Mobile also recently released two self-branded smartphones with one going for a mere $80 and another LTE model for just $210.
Samsung still has room to expand its presence more effectively among China's low-income consumers. However, the Korean company needs to step up its efforts fast — seeing as so many companies are following closely behind its heel, ready to trip it over anytime.
Headline image credit: Chung Sung-Jun via Getty Images, other images via Getty Images and Xiaomi
Get the TNW newsletter
Get the most important tech news in your inbox each week.
Also tagged with