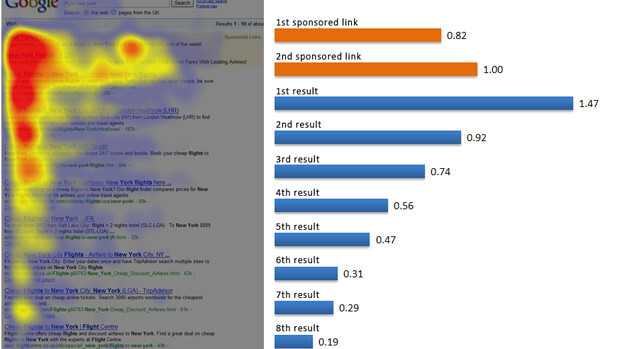 Story by
Courtney Boyd Myers is the founder of audience.io, a transatlantic company designed to help New York and London based technology startups gr Courtney Boyd Myers is the founder of audience.io, a transatlantic company designed to help New York and London based technology startups grow internationally. Previously, she was the Features Editor and East Coast Editor of TNW covering New York City startups and digital innovation. She loves magnets + reading on a Kindle. You can follow her on Facebook, Twitter @CBM and Google +.
In April of this year, we introduced you to the 11 hottest companies in New York City's inaugural TechStars program. During the 3 month-long program, Bloomberg videographers followed the entrepreneurs through long days, even longer nights fueled by 5-hour energy drinks, multiple pivots and one potential love story, all under the shepherding of Managing Director David Tisch. The footage is one part documentary, one part reality TV show and it will air this fall over 7 episodes on Bloomberg TV.
Tisch says that TechStars was approached several times by networks wanting to do "reality" shows, but that they declined. They ultimately chose Bloomberg because they wanted to do a fact based show that did not change the essence of TechStars itself. The show tracks the first class of companies in the NYC TechStars program from before selection through demo day and beyond. Companies include: OnSwipe, Immersive Labs, Nestio, Veri, ToVieFor, Shelby.tv, RedRover, MigrationBox, CrowdTwist,FriendList, and ThinkNear.
"I think the show gives a never before seen look into the true struggles and triumphs a company faces in their early days. TechStars believes in being open about what we do, the show is an extension of that goal," says TechStars NYC's MD David Tisch. "There wasn't one scene we did that having the TV cameras there affected. This is about simply showing that it's hard. You're going to see two companies fail publicly in just two months during this program. But you're also going to see entrepreneurs like Reece [Pacheco of Shelby.TV] come in with a profitable business, shut it down, start a new one and then raise $1.5 million in just 3 months."
The first episode introduces TechStars' founder David Cohen, Tisch, the teams, as well as the application process. Main characters of the show include Reece Pacheco, the CEO of Shelby.TV (who celebrates crossing the 1K mark in Twitter followers on the show), Jason L. Baptiste the CEO of Onswipe (who yells his famous line: "Apps are bulls*it!") and the beautiful CEO Melanie Moore of ToVieFor. Many of the TechStars mentors in NYC such as Dennis Crowley of Foursquare, Fred Wilson (USV), Jeff Clavier (SoftTech VC), Chris Dixon (Founder Collective, Hunch) Alexandra Wilson (Gilt Groupe), Roger Ehrenberg (IA Ventures), Brad Feld (Foundry Group), Mark Suster (GRP), Gary Vaynerchuk (Vayner Media), Ben Lerer (Thrillist), and dozens more will appear on the show.
"At the end of the day I hope it shows entrepreneurship in the right light and shows how hard people work. I really hope that the tech community embraces it and doesn't hate on it and bad mouth it–'Oh, those hyped up reality stars'– just because they're not a part of it. At the end of the day we got into TechStars first, before there was a TV show, and we deserved to be there," says Pacheco of Shelby.TV.
A reality TV show about engineers and entrepreneurial geeks? Is this the ultimate revenge of the nerds? As much fun as that potential headline sounds… it's really proof that the Internet's toolbox is open for those who want to use it. The people drawn to the TechStars NYC program are opportunists– they're entrepreneurs interested in education, viral videos, fashion, publishing and advertising. The series promises to be less a show about nerdy programmers- but about an energy that encompasses the startup culture in 2011. It's a new era, and many believe that TechStars' graduating class this spring was only the first chapter in what will be a very long book on New York City's tech scene.
"It was fun. It was an experience. They told us it was going to be more a documentary, less of a reality show. To us it's an accurate way to show what entrepreneurship is, both the struggles and the bad parts. While movies like The Social Network make it look like it's all hookers and blow, Bloomberg's series will be a good way to see what we really go through, and it's a great representation of the city," says Baptiste of Onswipe.
TechStars currently runs a weekly video series called "The Founders," which documents the adventures of of three companies throughout the summer in Boulder, Colorado 2010 from the time they arrive through investor day and beyond. This new TV series will undoubtedly attract more attention to the program, which is, as they say, already to harder to get into than Harvard. The show, called "TechStars," will premier on Sept 13 at 9pm and midnight eastern time, and will air weekly with a finale on October 18. It will also be available on the web.
TechStars Trailer 8/01 from Vortex Media on Vimeo.
Get the TNW newsletter
Get the most important tech news in your inbox each week.