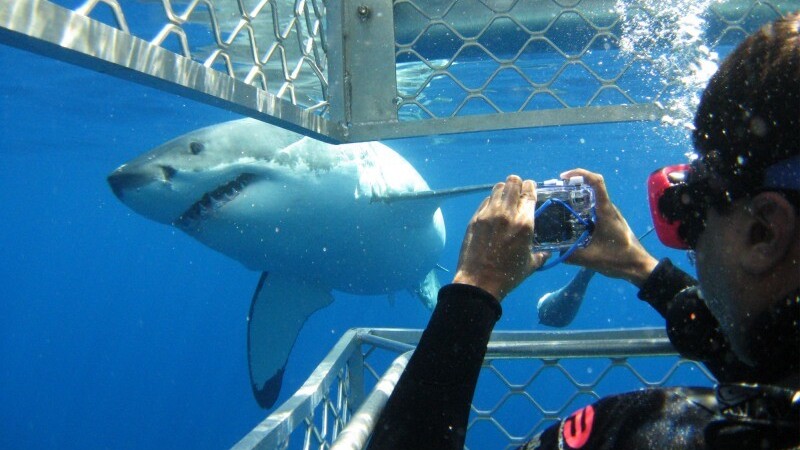 Story by
Courtney Boyd Myers is the founder of audience.io, a transatlantic company designed to help New York and London based technology startups gr Courtney Boyd Myers is the founder of audience.io, a transatlantic company designed to help New York and London based technology startups grow internationally. Previously, she was the Features Editor and East Coast Editor of TNW covering New York City startups and digital innovation. She loves magnets + reading on a Kindle. You can follow her on Facebook, Twitter @CBM and Google +.
At this spring's TechStars' Demo Day in New York City, (full story here), CEO Reece Pacheco took the stage to present his company, Shelby.tv to a room of 750 attendees including hundreds of investors, press and big names in the tech industry. Yesterday, I caught up with Reece and his team to play with Shelby.tv in the Tech Stars' office. It wasn't long before we were distracted by countless videos, oohing and aahing at its simple, easy-to-use features and generally just having a proper good time on the Internet (including the best thing I've seen on the Internet all day).
So what is Shelby? It's wonderful; it's like watching TV or gazing into a magic ball of all the videos your friends post on Facebook and Twitter. It's a browser-based service that pulls in videos from YouTube, Vimeo, Dailymotion, Blip.tv and TechCrunchTV that have been posted by your friends and the people you follow on your social networks. Shelby pulls in full embeds, including ads, providing publishers with greater distribution without disrupting their business models.
Why is using Shelby better than any other video platform? Have you ever actually been to the home pages of YouTube.com or Vimeo.com? My guess is no, because you likely visit these sites when your friends post, tweet or directly send you specific links. And that's how most everyone is stumbling upon video content these days. But when someone posts a video link on Twitter, it's barely enticing, a few scrambled letters in a shortened URL, leaving much to be desired. Shelby solves that.
Simply sign up here for instant alpha access, connect your Twitter and Facebook accounts and start hitting play. You can view the streaming videos in full screen mode and simply click the arrow on the left to flip to the next one. Or you can drop down a guide to see four at a time like in this screen shot below. Then of course, you can re-tweet, re-share, reply and like all of your favorite content. It's socially driven, lighter weight and more "instant on" than any of its competitors, such as VHX or giant Revision3.
The Shelby family includes CTO and Co-Founder Dan Spinosa, who is Reece's best friend from their days at Brown. "He's the smartest guy I know," says Reece. In 2007, the two started their first company along with Shelby's now Chief Product Officer Joe Yevoli, a childhood friend of Dan's and Reece's current roommate. Their first company, Overtime Media was incorporated on November 15th, 2007 in Falmouth, Massachusetts at Reece's parents home. Overtime Media sells Home Field, a video platform for sports to help coaches upload their games to the web. The SaaS is still making money today with 1,000 registered teams, although it's hardly the focus of their current efforts.
Shelby began as an idea last November, 2010. Since launching Shelby earlier this year, they've added two new members: Henry Sztul, a physics Ph.D, turned Rails hacker and Aussie engineer Myles Recny, who originally joined TechStars as a HackStar, which is essentially a freelancer who's awesome enough to hang around because he's very likely to be employed. (And that's what we call a proof of concept.)
To make money, the team plans to introduce branded "filtered" content as opposed to overlaying ads. By filtering, Shelby's branded content will be smart; meaning, Reece will receive Old Spice ads and Shark Week promos, while I'll be watching branded content from vegetarian cooking shows and Thai tourism boards. "We expect brands to leverage videos as more and more users engage with video and treat it like a channel. It will be exciting for brands because they can put their long form content that may not fit on social media to good use, whether it's a 3 minute long video, mini doc or extended movie trailer," explains Reece. In other money news, the team is currently raising between $1.2 and $1.5 million and already has early commitments.
This past January, in Shelby's very early days, Reece posted the following quote on Shelby's blog:
A number of you that are reading this might be thinking that we'd have to be crazy to think that our small team can actually re-invent television and compete effectively against a landscape of distribution giants like cable companies, satellite companies, and huge online companies. We are crazy. All entrepreneurs need to be. If it was easy, everyone would be doing it and there would be no naysayers. We are nothing if not a team that believes in the value of convictions, thoughtful stubbornness, and the relentless pursuit of better ways.

Jason Kilar CEO, Hulu
In its essence, what Hulu did for TV on the Internet, the Shelby team is doing for social, online video discovery: drawing on all available technologies to make the experience wicked awesome. But Reece is more humble than that. "I live by the saying, 'Expect nothing, earn everything.' Did I expect to get into TechStars? No, but did I keep updating Tisch until we did? Yes, I emailed him almost daily," says Reece. During the TechStars program, Shelby had an impressive roster of mentors including intrepid techies Fred Wilson and Rachel Sklar, Life coach Jerry Colonna, Karen E. Klein of Bloomberg, Dev Mike Duda, Jeremie Miller of Jabber and ESPN's Raphael Poplock to help them navigate the rough waters of NYC's burgeoning tech scene.
In the future, Shelby will be compatible with video content from TED, Hulu, Vevo and College Humor and while they are a web service now, they will soon be entering the apps markets on the iPad, Boxee and Google TV.
"We want to be the social application layer for web video across all devices and platforms."

-Reece Pacheco
Watch our video interview with Reece here to get the elevator pitch and find out the best viral videos you should be watching.
Awesome, right? For instant alpha access: Sign up here!