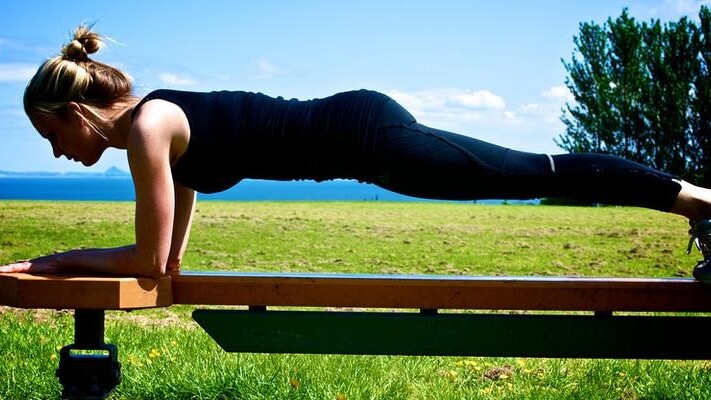 Late in 2012, Lift, an Obvious Co. backed company launched a new application with the simple aim to help people achieve their goals. One year on, the company has announced a sizeable update to its platform — Lift 2.0 — which integrates a lot of lessons learnt over that time.
In the update — which is dubbed "Lift 2.0" — the company has introduced new goal types that allow the user to track goal progress as before but have also added an in-app coach to help motivate them by cheering them on as well as offering tips.
The three new goal types are health plans (such as starting a new diet), fitness plans (such as learning to run) and guided instruction (such as learning to play guitar). Each comes with a coach that runs the program, helping users stick to their goals.
The company believes that the added motivation of a coach on top of the already active community will truly help users of the app to keep to their goals much easier than they would on their own.
Lift 2.0 also adds finish lines to goals. Rather than leaving goals open ended, all goals in the updated version now have an end date defined so that users have something to shoot for.
The company found that with its first version there was a treadmill effect, which makes sense since goal setters had nothing set in stone to show when they reached a goal. Assumably, this made them less likely to continue attempting it over a longer period of time.
Finally, the update taps into the already extremely active Lift community to add tips and discussion directly to goals. Instead of a standalone activity feed, Lift 2.0 adds discussion directly to goals. This helps users to engage with those that are like minded, encouraging discussion about the goal and ultimately looks to help users complete their goals by connecting them with others who are doing the same challenge.
These changes are big ones for the company; it has had to remove some functionality that was extremely popular in order to emphasise the new goal tracking features. The largest of these is the removal of giving 'props' (a simple encouragement, similar to a 'like') to strangers which was extremely popular in the previous version of the app.
Apparently, when strangers were propping users it was not particularly beneficial for the user and only made a "minimal" impact on the user that was attempting a goal.
Lift CEO, Tony Stubblebine, says that "Every part of [Lift 2.0] has made me more successful" and that despite the app adding finish dates for goals it is still "supportive of long term tracking" too. All of these new features amount to a new program that the company will be running monthly to help users achieve new goals.
The first of these is the Quantified Diet project. Advised by researchers from UC Berkeley and Stanford, Lift is "challenging the diet industry's fuzzy claims about what diets actually work" by conducting an experiment to see which diets are most effective using the app. From Janaury 1, users will be able to sign up and be randomly assigned one of ten diets to try (users can also choose one if they wish) and then will use the app to stick to the diet over 30 days and track progress.
It's clear that Lift is serious about helping users achieve goals but there's no indication yet of how it'll monetize since the app is currently free. Perhaps, eventually these coach driven goals will be in-app purchases for those that want additional motivation. The company is actively experimenting with ways to monetize their service but hasn't decided on a strategy yet, according to an answer on Quora.
For now, Lift is completely free on the iOS and Android app stores. It takes three weeks to form a new habit, so get started now!