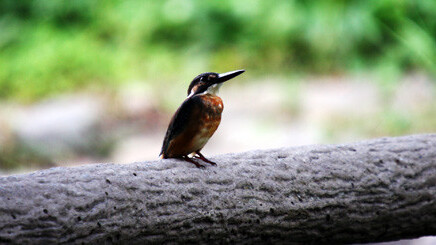 Story by
Nick Summers is a technology journalist for The Next Web. He writes on all sorts of topics, although he has a passion for gadgets, apps and Nick Summers is a technology journalist for The Next Web. He writes on all sorts of topics, although he has a passion for gadgets, apps and video games in particular. You can reach him on Twitter, circle him on Google+ and connect with him on LinkedIn.
Image editing startup Aviary has announced a new partnership with the Japanese social network Mixi.
Some of the results from the collaboration can already be seen. After what Mixi describes as "heavy requests" from its users for a photo editor, it has now updated its iPhone application to include Aviary's unique editing tools.
In the iOS app Mixi users can now add stylistic effects to their shots, adjust the exposure and lighting, apply text over the top (although I'm not sure why you would want to do that) and more before uploading it online for their friends to look at.
Mixi is looking to reinvigorate itself after it was revealed last month that Facebook had overtaken its rival social network and stolen the number one spot with an impressive 15 million users in Japan.
Although Mixi has 26 million registered members at the moment, a number higher than Facebook, that figure drops to 14.5 million when you look at its active monthly userbase. While it's unlikely that the implementation of Aviary alone will cause Mixi to surpass Facebook again, it is certainly another arrow in its quiver when trying to entice new users or bring back old ones.
On the other hand, Aviary wants its photo editing API to power every mobile photo app on the planet. It's a pretty tall order, but step by step the company is making real progress. For starters, Aviary has the ability to be localized for any language.
Nam Nguyen, Head of Business Development at Aviary, says the company's collaboration with Mixi is particularly important because it shows off how they can work with firms all over the globe.
"Partnering up with Mixi gives Aviary the opportunity to showcase our compatibility beyond platforms.

Today we can localize the editor into any language, which makes us an appealing option for companies outside the US, but what we ultimately strive to do is to work closely with our international partners to build tools and features that cater to their markets."
Aviary says the partnership is also important for understanding how the Japanese developer ecosystem works, and what cultural trends they should be thinking about for future updates.
Back in August we reported how Aviary had joined forces with Filepicker.io, a simplified website for managing files in the cloud. Before that, the company had released its own stand-alone iOS and Android apps, simply to show off to other developers, test new tools and features, and of course give consumers a really simple, but effective photo editor.
Here at The Next Web, we're quite big fans of Aviary and from the outside at least, the startup is taking each milestone in its stride.
Image Credit: Oimax / Getty Images