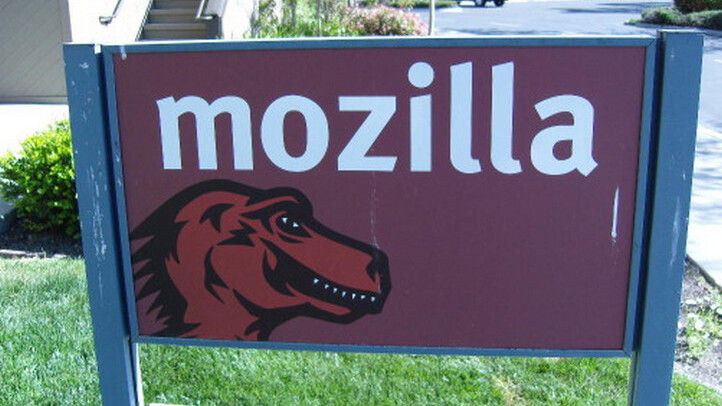 Story by
Alex Wilhelm is a San Francisco-based writer. You can find Alex on Twitter, and on Facebook. You can reach Alex via email at [email protected] Alex Wilhelm is a San Francisco-based writer. You can find Alex on Twitter, and on Facebook. You can reach Alex via email at [email protected]
Microsoft's never-ending cake shipping saga has taken a new turn today, as Mozilla released yet another version of Firefox, forcing the Redmond software giant into sending more sugar.
And as usual, Microsoft took advantage of the moment to poke a little fun at its browser rival. Instead of sending Mozilla a real cake, as it has done for nearly every other edition of Firefox, it sent a cupcake, and a very little one at that.
Why? Because the latest update is a bit too small to warrant a full cake in the company's view. Hence the tiny frosted delight. Perhaps ironically, Mozilla agrees. In their posting of a picture of the cupcake, the photographer said: "Every time Mozilla releases a version of Firefox, the IE team sends us a cake. They're cool like that. As the releases have gotten faster and leaner… so have the cakes."
Mozilla's lean is Microsoft's small, but it all works out in the end. We wonder if Microsoft would send two cakes if Mozilla dropped an especially large upgrade of Firefox onto the world. That might be asking too much, after all at $30 a cake, Microsoft can only afford to buy 1.7 billion of the treats.
Here it is, the cupcake of the hour:
We've covered the cake connection before, so read our past coverage if you are in a food porn kind of mood.
Also tagged with