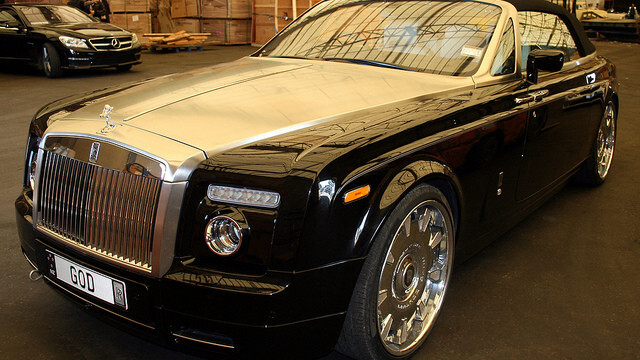 Story by
Drew Olanoff was The Next Web's West Coast Editor. He coined the phrase "Social Good" and invented the "donation by action" model for onlin Drew Olanoff was The Next Web's West Coast Editor. He coined the phrase "Social Good" and invented the "donation by action" model for online charitable movements. He founded #BlameDrewsCancer. You can follow him on Twitter, Google+, Facebook, or email [email protected]
Since Megaupload founder Kim Dotcom isn't in jail, he's been keeping himself busy by talking to the press about why his company was targeted for shutdown.
This time, Dotcom says that United States Vice President Joe Biden is the one that put the hit out on Megaupload. Dotcom spoke exclusively with TorrentFreak and had this to say:
I do know from a credible source that it was Joe Biden, the best friend of former Senator and MPAA boss Chris Dodd, who ordered his former lawyer and now state attorney Neil MacBride to take Mega down.

After we received information from an insider we scanned the White House visitor logs for all meetings of Chris Dodd and studio bosses with Joe Biden and Obama. They are publicly available on the White House website.

It is interesting that a man by the name of Mike Ellis of MPA Asia, an extradition expert and former superintendent of the Hong Kong police, was also at a meeting with Dodd, all studio bosses and Joe Biden. The same Mike Ellis met with the Minister of Justice Simon Power in New Zealand.
Here are the logs, according to TorrentFreak and Dotcom:
Dotcom, which has a flare for the dramatics (which is an understatement), says that this information will be made fully available sometime in the future:
At the appropriate time we will release what we know. The whole Mega case is quite the political thriller.
Megaupload was raided in January for hosting files that infringed on copyrights. The files included music, movies, videos and more. Attempts to get the site back online for its users have not gone anywhere, which is unfortunate for those who had important things stored on the service that they don't have backups of.
Get the TNW newsletter
Get the most important tech news in your inbox each week.
Also tagged with