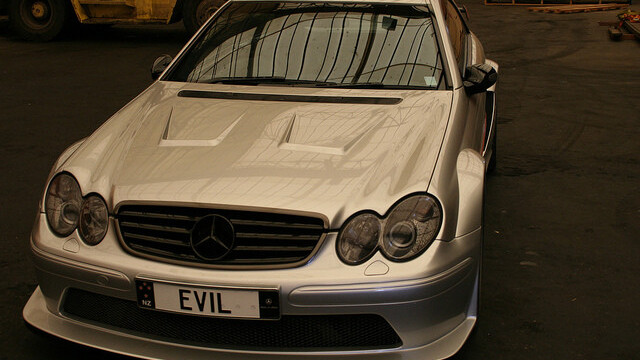 Story by
Drew Olanoff was The Next Web's West Coast Editor. He coined the phrase "Social Good" and invented the "donation by action" model for onlin Drew Olanoff was The Next Web's West Coast Editor. He coined the phrase "Social Good" and invented the "donation by action" model for online charitable movements. He founded #BlameDrewsCancer. You can follow him on Twitter, Google+, Facebook, or email [email protected]
Megaupload is clearly gearing up for legal warfare amidst its takedown and indictments this week.
According to The Hollywood Reporter, as it prepares for those legal proceedings, the company has dropped its lawsuit against Universal Music Group over the takedown of its horrendous, yet somehow catchy, "Megaupload Mega Song". That was the promo song that featured such stars as Will.i.am, Diddy, Lil John, Kanye West, and Kim Kardashian which we wrote about in December.
The video, which has over 14 million views on YouTube, was taken down due to a complaint by UMG, and left Megaupload not so happy about it. The company was so unhappy, it decided to sue over it. While the lawsuit has been dropped at the moment, The Hollywood Reporter says that it could be back in full swing soon:
Megaupload's lawyers filed a notice in California federal court to dismiss the claims against UMG without prejudice, but also told the judge that the claims against anonymous John Does who participated in the takedown of the viral video continues. Megaupload also wants to pursue further discovery in the case and is attempting to get Google to cooperate on this front by preserving records.
What this means is that Megaupload might still go after the parties who participated in the takedown on both UMG and YouTube's side. This whole Megaupload saga has more twists and turns than an off-road race track.
In case you haven't seen the Megaupload Mega Song, take a look for yourself. It points out the site's user numbers, all of whom aren't so happy about losing all of their files during the DoJ raid:
Whether this lawsuit ever comes back or not is anyone's guess, but something tells me that the company has more important things to deal with right now.
Get the TNW newsletter
Get the most important tech news in your inbox each week.