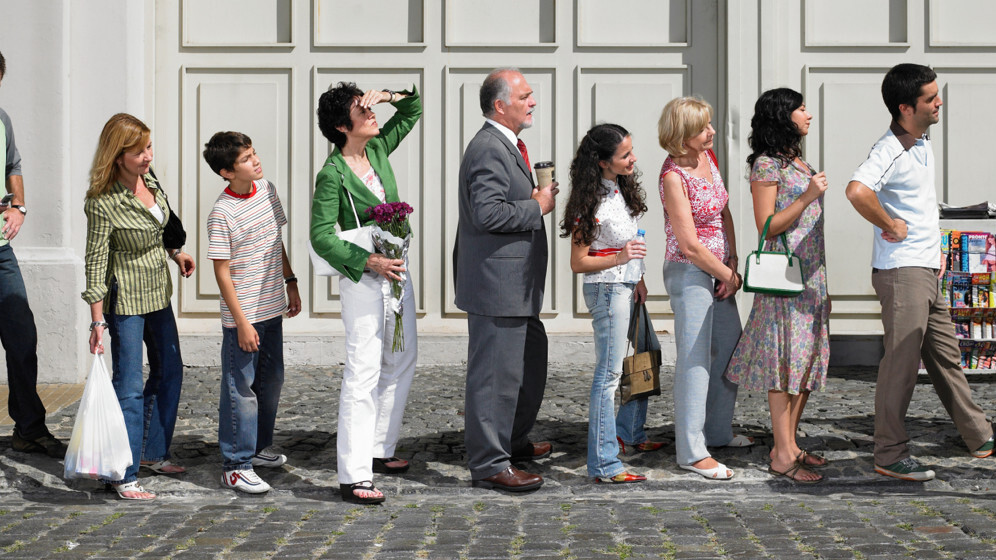 Story by
Founder
Martin SFP Bryant is the founder of UK startup newsletter PreSeed Now and technology and media consultancy Big Revolution. He was previously Martin SFP Bryant is the founder of UK startup newsletter PreSeed Now and technology and media consultancy Big Revolution. He was previously Editor-in-Chief at TNW.
Much-anticipated iOS email app Mailbox launched a couple of hours ago to positive reviews from the likes of our own Matthew Panzarino, but those of us not lucky enough to get early access have been left at the mercy of perhaps the best way of managing demand and building anticipation for an app ever.
The usual way that startups cope with demand as they ramp up at launch is to use an invites system. The problem here is that once you've joined the invite waiting list, you never quite know when you'll get access. I've often signed up for a service and been left with no idea if it will be hours, days or weeks before I can actually use it.
By comparison, Mailbox's approach is deliciously transparent. Once you've downloaded the app, you join a queue to start actually using it. Although this is 'just' an email app, there's server-side magic going on that the team at Orchestra obviously want to ensure is kept stable as the users flood in. If, like me, you signed up for a place in the queue some time in the past few weeks, you can enter the code you were given then to activate your place a little closer to the front of the queue.
What's so great about this system is that you actually get to see where you are in the queue and how many people are behind you. On the left below, you can see my place in the queue as soon as I downloaded the app and entered my code, on the right you can see the state of play shortly before I hit 'publish' on this article. Clearly, demand is strong and users aren't being let in at a particularly fast rate right now.
If the Orchestra team had just left aspiring Mailbox users with a 'we'll let you in in a few weeks'-type message, chances are they'd quickly lose interest. Give them a reason to keep checking the app to see their place in the queue and you increase the anticipation, and it spreads as those in the queue show that slowly decreasing counters to others who are equally intrigued.
Of course, Orchestra couldn't be (*gasp*) faking the need to stagger activations in order to increase demand, could it?
Sorry but this @mailboxreservation malarky smells like marketing BS!

— Don McAllister (@donmcallister) February 7, 2013
The fact is, even if that's the case, it wouldn't be the first time a startup had staggered access to keep demand high. But in this case, at least we get something to look at, and look forward to, as we wait.
Of course, if they were inflating the numbers to make the app look more popular than it is, that would another matter entirely, but let's give them the benefit of the doubt on that one.
Still, the queue is a gamble – some disappointed prospective users have discussed giving up entirely.
@margotlily @martinsfp I'm told I have 60,000 in front of me with 191,000 behind me. I'm tempted to uninstall. That's worse than invites.

— Daniel Bentley (@DJBentley) February 7, 2013
Me? I'm willing to buy into the whole countdown conceit. It's fun, at least for now. I just hope it's worth the wait.
Image credit: Michael Blann / Thinkstock
Get the TNW newsletter
Get the most important tech news in your inbox each week.