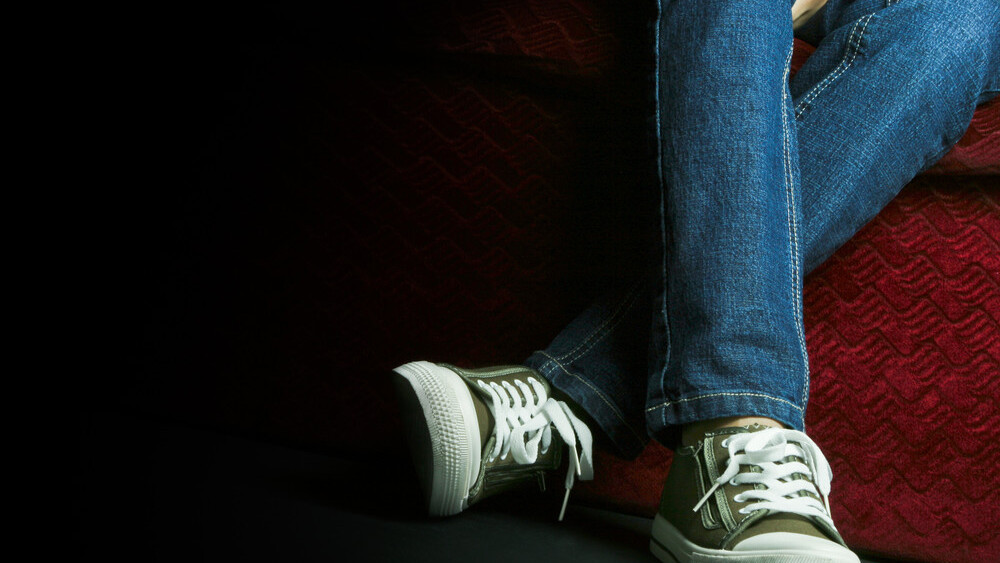 Story by
Courtney Boyd Myers is the founder of audience.io, a transatlantic company designed to help New York and London based technology startups gr Courtney Boyd Myers is the founder of audience.io, a transatlantic company designed to help New York and London based technology startups grow internationally. Previously, she was the Features Editor and East Coast Editor of TNW covering New York City startups and digital innovation. She loves magnets + reading on a Kindle. You can follow her on Facebook, Twitter @CBM and Google +.
Technology startups are trendy–for better or worse. Suddenly an entrepreneur holds the same clout that your high school quarterback once did. There will always be knock-offs and over-baked trends that operate in the same web as the true disruptors. Innovation is a messy thing.
In December, 2011, Cody Barbierri, a PR, marketing and social media veteran launched BetaBait after realizing how many "pitches"from startups get tossed around to tech sites like ours, (and how few of them end up being covered).
"I wanted a service that would share new startups with early adopters, the people who are willing to test and try these startups first, without any gate keepers, such as a writer or blogger," explains Barbierri. "A startup might have a really great product, but just no understanding of how PR, marketing and social media works. Now, with BetaBait, they can still launch and get those early adopters they need in an attempt to be successful.
Just 6 weeks after launch and BetaBait has 700 startups and 3,000 early adopters using its platform. "The great thing about entrepreneurs is that they don't sleep," says Barbierri who's notably connected in this world. "They are constantly trying to find ways to promote their startups. Many startups found us with very little outreach on our end."
With the start of 2012, he analyzed the startups in his service, specifically those who've just launched and are looking for early adopters to help them get their service off the ground. So we asked Barbierri, what type of startups are launching in 2012? And what do early adopters find most interesting?
First, what's an early adopter?
"They are passionate about technology, willing to try anything and, of course, love giving their 2 cents about a startup, which isn't just 'I love this..' or 'I hate this…', it's constructive, tactile feedback. While our goal is to help early adopters discover new startups, it's also to generate feedback for the startups," explains Barbierri. For example, BetaBait is quite meta in this situation and has startups and early adopters giving it feedback constantly to make it a better service. "As much as you want to think you have your startup all figured out, this community will open your eyes. We really appreciate them," he says.
What are the upsides and downsides, of using early adopters as beta testers?
"The upsides are that they tend to be technology savvy and, because they are passionate, will try an app not just once, but a couple of times. They also love to provide feedback, which is mostly beneficial," he says. But he warns that some early adopters think they know more about something than they may and that can result in negative feedback. So, take everything with a grain of salt. In the end, your startup is your baby–for better or worse.
People are still creating new social networks
Barbierri says that social networking startups are the largest category of companies who've signed up for the BetaBait platform. He finds this surprising because in spite of consumers saying they don't want another Facebook or Twitter, people are building them. "I guess startups are still trying to find their place in this niche," he says.
B2B focused startups are on the rise
The second most submitted startups are business-related or B2B, focused. "While many entrepreneurs are going after the mass consumer, wanting millions of users, these startups are focusing on a smaller market that, we believe, has a better revenue models and chances for success. Examples of these startups range from meeting organizers to cloud hosting to game development platforms," says Barbierri. Unsurprisingly, early adopters have responded positively to these startups (BetaBait technically being one of them). "They have jobs and are not just looking for personal apps, but now professional ones that can make their business lives easier," he explains.
Where are all the gaming startups?
If a technology sector is lacking on BetaBait's platform it's gaming. Barbierri thinks this may be because online gaming is a crowded, messy space and entrepreneurs fear getting lost in Apple's store or Android's marketplace. Not to mention the behemoths in the ring with massive cash flow like Rovio, Zynga and PopCap who pump out games daily. (If anyone can create a game I will like more than how much I loved Plants v. Zombies, please get in touch.)
Characteristics and features that always hook early adopters
The name really does mean everything. "If you can get a good startup name, you've won half the battle," says Barbierri.
Startups that are solving a real problem. Startups that do something other than "connecting you to your friends," tend to catch early adopters' eyes.
Excellent messaging. "It surprises me how often startups submit rambling descriptions and run-on sentences or just plain don't make sense," says Barbierri. When writing messaging, think about your potential customer. What do they need to hear from you to want to test your product out?
The importance of design with a beta product
"Design is really different for every startup," he says. "If the startup is consumer focused, then it definitely has to have an intuitive and easy to use design. If the service is more B2B, it still has to be visually appealing, but we believe users are more focused on the functionality and features."
"If you look at BetaBait, we don't have the best design, but that's because we are a very simple service and want users to focus more on the startups than how we look." (However, he notes that BetaBait is in the midst of a redesign as the company shifts its efforts to creating a content discovery platform.) For more on web design, read our post on The Future of Web Design and keep up with all our design & dev news, here.
Which startups– out of your pool– should we be looking out for?
While it's hard to tell since it's still early in 2012, Barbierri suggests the following 3 startups to keep on your radar:
CardScan.Me– Now, an Android app and soon to be an iPhone app, CardScan.Me lets you easily exchange virtual business cards via a QR code.
GiftSimple– GiftSimple lets users register for gifts they want and tap into their Facebook network to pool contributions from friends and family. Users are able to get the big-ticket items they really want and gift givers know they helped contribute to a meaningful purchase. While there are a handful of competitors in this space, GiftSimple's Facebook connection makes it easy to collect money and purchase gifts.
Tubalr– "There are so many garbage videos on YouTube and for people who use it to listen to music, Tubalr makes it super easy," says Barbierri. Tubalr allows you to listen to a band's or artist's top YouTube videos without all the clutter YouTube brings. You can also register an account and save your favorites for later listening.
Want to know more about BetaBait? Read the launch story here.
➤ BetaBait
image credit: Waseef Akhtar via shutterstock