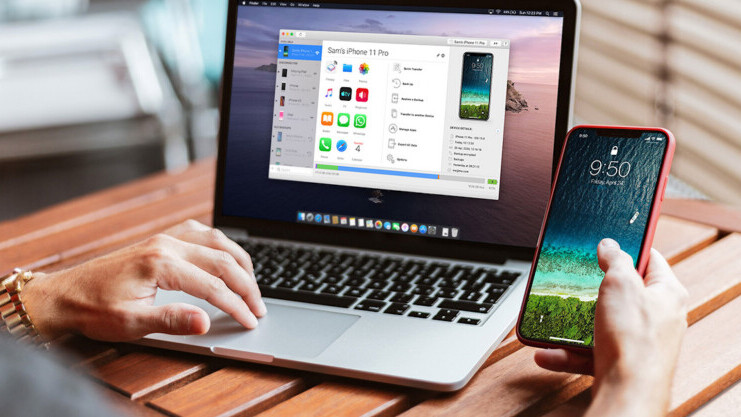 Story by
Hot deals courtesy of The Next Web. Hot deals courtesy of The Next Web.
TLDR: iMazing is the must-have app for easily maneuvering files from iPhones, iPads, Macs, and other Apple devices without battling iTunes to do it.
This holiday, liberate your favorite Apple device user from the horrors of iTunes forever. For all their innovation and tech adulation, Apple is also responsible for unleashing the iTunes file management process to the world — and there's nobody who's all that happy about it.
iTunes is finicky. iTunes is clunky. iTunes hates anything that isn't an Apple-created file. Of course, that's all by design. Apple doesn't want iPhone or iPad users easily digging into their device's system files, copying, deleting, extracting, or otherwise transferring sensitive files. They handcuffed users to one approved means of moving files. Thankfully, that led to the creation of iMazing iOS Manager (12.74 after code SAVE15NOW from TNW Deals), an app that puts file management control where it should be: in the user's hands.
MacWorld called iMazing "the iOS device manager we've been waiting for" because it makes file management from and to iOS devices just as simple and protected as with any other system. Dubbed the Swiss Army Knife of Apple device management, iMazing lets users to all the stuff they've always wanted to do with their files, easily browsing and managing backups, extracting and printing text messages, dragging and dropping songs and video files to an iPhone or iPad, but without  jailbreaking the device and voiding your warranty.
If you've ever suffered through upgrading from your old iPhone to a new model, iMazing streamlines that entire process, cleanly transferring files from one device to the other without missing anything. The app also makes it simple to move data to a Mac, a PC, or virtually any device you can connect via USB or wirelessly.
From ebooks to playlists, from movies to all your photos, iMazing works like a dream and shaves minutes or even hours off all those tedious file transfer times.
Backed with an impressive 4.8 out of 5 star rating from users on Trustpilot, you can get iMazing iOS Manager now at a special limited time only pre-Black Friday price, cutting the cost for a single device license from $14.99 to just $12.74 when you use the code SAVE15NOV during checkout.
You can also outfit your entire family with iMazing at the same sale prices, with deals on iMazing packages for protecting two devices ($16.99), three devices ($21.24), and five devices ($25.49).
Prices are subject to change
Get the TNW newsletter
Get the most important tech news in your inbox each week.