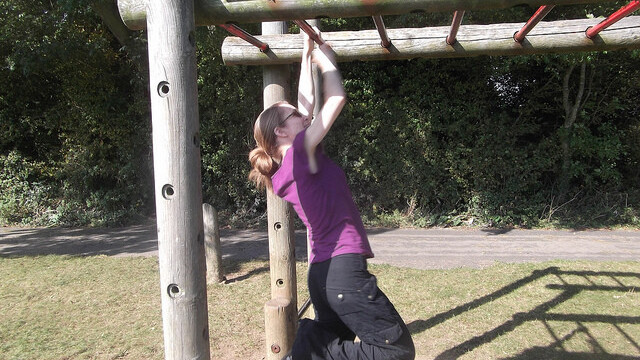 Story by
Drew Olanoff was The Next Web's West Coast Editor. He coined the phrase "Social Good" and invented the "donation by action" model for onlin Drew Olanoff was The Next Web's West Coast Editor. He coined the phrase "Social Good" and invented the "donation by action" model for online charitable movements. He founded #BlameDrewsCancer. You can follow him on Twitter, Google+, Facebook, or email [email protected]
A couple of days ago, I wrote a piece called "The Future of Online Video Meetings", and while I didn't discuss any particular tools and technology, Google has done a phenomenal job with its Hangout feature for Google+.
Just this year, the team has added screensharing, the ability to place a dog or cat mask on your face in real-time, and have tempted some pretty important public figures into giving the service a try.
The company is even putting commercials on TV about the product, promoting the fact that you can join a Google+ Hangout from your phone:
The Google+ team has announced some new changes that make it easier to invite friends to a Google+ Hangout. Here's what the team had to say:
Once you're inside the hangout, you'll see the familiar "invite" dialog on one side. On the other, however, you'll now see pictures of people in your circles:

– Those currently online appear higher in the list, making it easier to hang out right away
– You can also hover over a particular person to see their online status
– Simply click on a person's face to add them to your invite list

Once your list is set, just hit the "Invite" button to invite your friends to your hangout
The new UI for inviting friends is a welcome addition and being able to simply click on the picture of your friend to invite them is as simple as it gets:
By filling up your list of friends to join the Hangout, all you have to do is click the "invite" button and everyone will get the invite. The simplicity of the feature blows away other online video solutions like Skype, and it's fun to watch the company continually evolve it.
One of the things I'd love to see one day is the ability for a brand to have a live Hangout going on at all times, as part of its customer support process. People could enter the live meeting throughout the day and the company could simply have a dedicated staff member available as they're working their normal hours.
Face to face is infinitely better than the written word and Google knows that.