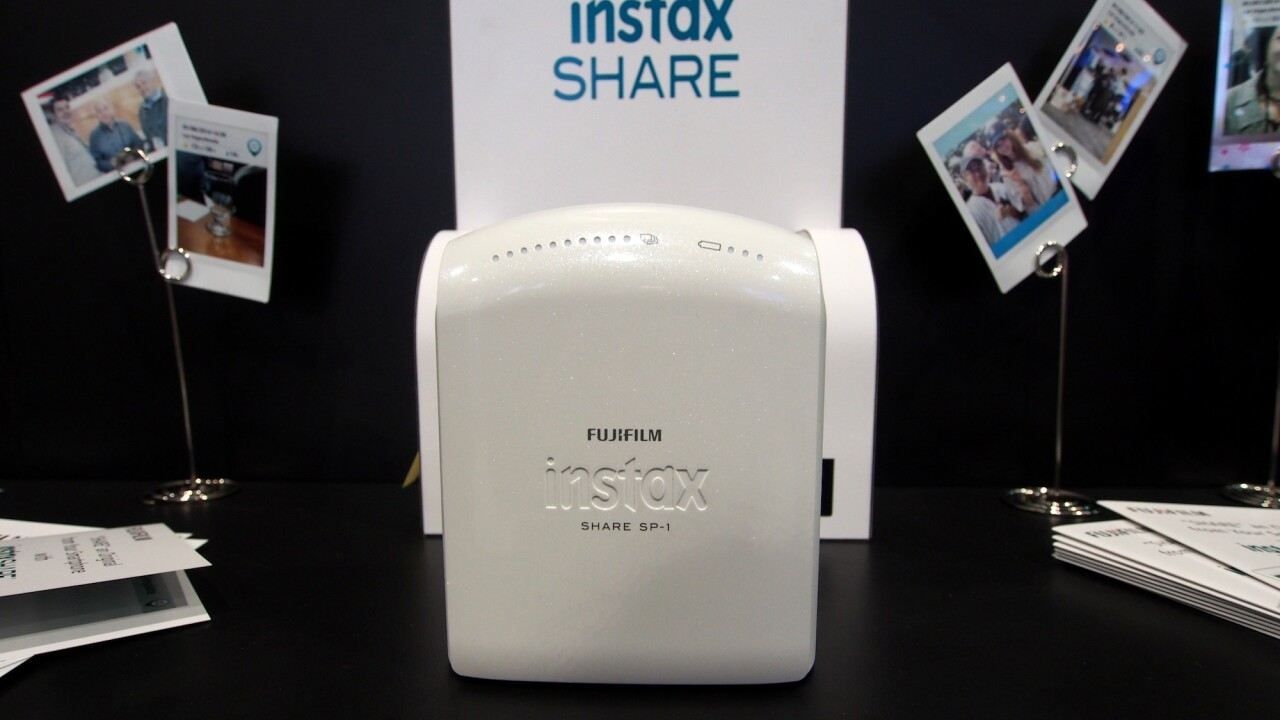 Story by
US Editor
Natt Garun is the former US Editor at The Next Web, managing the North American team on content, events, features and reviews coverage. She Natt Garun is the former US Editor at The Next Web, managing the North American team on content, events, features and reviews coverage. She previously wrote for Digital Trends, Business Insider, and Gizmodo. Facebook | Twitter | Google+
Despite the popularity of Instagram, analog photography is still all the rage. If you're not one to fool around with film photography or have the patience to deal with getting photos developed, check out the Fujifilm Instax Share SP-1, an Internet-connected portable printer that will print any photo from your smartphone into a credit card-sized instant picture.
The Instax Share is a fun complement to the line, offering the flexibility of printing photos from any phone and at any time. All the Instax Share needs is a Wi-Fi connection and film (the Share uses the same 2.13-by-3.4-inch film compatible with the Instax Mini line).
With Fujifilm's Instax photo app (available for both iOS and Android), users can take the photos and send them straight to the Share printer.
Alternatively, users can pull from their smartphone's library, Facebook, or Instagram to print souvenir pictures at a later day (or multiple copies for multiple friends). No more fighting over who gets the single print instant cameras are limited to creating.
The Instax Share runs on CR2 lithium batteries, making it portable and wireless. Fujifilm says the battery will last up to 100 prints, each one taking about 16 seconds to print and develop.
The ability to print photos straight from your smartphone's library or social media sources makes film photography less of a fuss for analog newbies. No longer do you have to worry about the correct ISO or brightness setting – and you can take advantage of photo filters to your smartphone's delight. The Instax app also has an optional real-time template to insert geo-location, time, date, and weather in case you want to detail the print.
The Instax Share will go for $199 and will be available this April. A 20-sheet pack of Instax Mini film retails for $20.95.