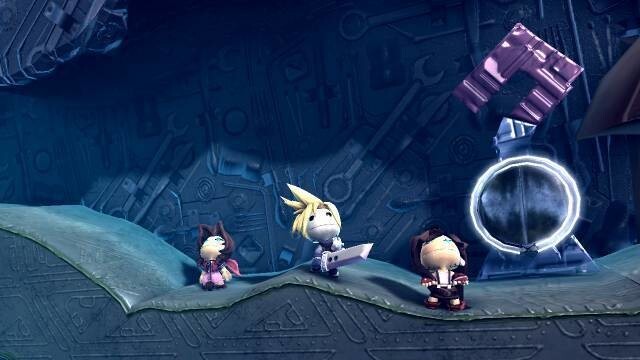 Story by
US Editor
Natt Garun is the former US Editor at The Next Web, managing the North American team on content, events, features and reviews coverage. She Natt Garun is the former US Editor at The Next Web, managing the North American team on content, events, features and reviews coverage. She previously wrote for Digital Trends, Business Insider, and Gizmodo. Facebook | Twitter | Google+
No less than three TNW staff clamored in excitement when we stumbled upon this gorgeous and adorable rendition of Final Fantasy VII recreated through Little Big Planet 2. The project, created by Anglia Ruskin University student Jamie Colliver, has been two years in the making, and was finally uploaded in full this past weekend.
Memorable scenes from the one of the most beloved RPGs have been divided into a 113 different parts – beginning with the opening Mako Reactor scene to the final battle between Sackboy Cloud and Sephiroth. No details were spared – everything from the dialogue to Cloud's Buster Sword have been beautifully perfected.
According to The Escapist, Colliver spent "four to six hours a day from five to seven days a week" putting the finishing touches on the remake. Now that's dedication.
If you've got the time, check out the entire playlist of remade FF VII levels on YouTube here.
➤  Final Fantasy VII LittleBigPlanet 3 Remake Levels
Don't miss: PlayStation TV review: A good idea with poor execution
Get the TNW newsletter
Get the most important tech news in your inbox each week.
Also tagged with