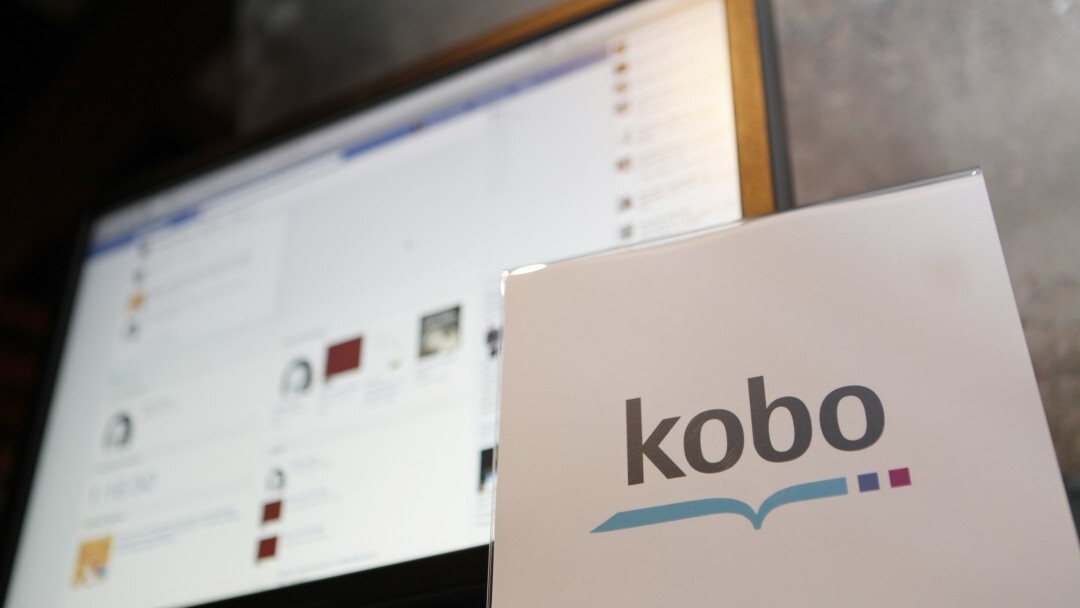 Story by
Matt is the former News Editor for The Next Web. You can follow him on Twitter, subscribe to his updates on Facebook and catch up with him Matt is the former News Editor for The Next Web. You can follow him on Twitter, subscribe to his updates on Facebook and catch up with him on Google+.
Kobo, famous for its range of e-readers and its digital publishing platform, today announced it has signed an agreement to acquire Aquafadas, to utilise the company's digital publishing software and platforms to boost its rich media offering on Kobo e-readers and tablets.
The terms of the deal were not disclosed.
The company says that it will bring an expanded selection of rich media, including magazines, academic publications, comics and kid's books to its Kobo e-readers, helping it not only expand its selection of digital downloads, but position it self-publishing services as a real alternative to Amazon's Kindle and Apple's iBookStore and Newsstand offerings.
Aquafadas has built a reputation for its design tools and publishing apps, allowing content creators to export their work in ePub 3 formats, meaning they can be read on Apple's iBookstore, Amazon, Google and Kobo, as well as on the Web. The technology it offers is credited with helping publishers create rich-formatted children's books, graphic novels, newspapers, marketing bulletins and other works without requiring users to touch a line of code.
The company's software could be compared to Apple's iBooks Author software, which operates as a drag-and-drop tool for designers that want to include rich-media in their books and publications. Aquafadas offers plugins for InDesign 5.x & Photoshop CS5.x on both Windows and Mac, displaying the works on-screen before allowing designers and authors to output their work ready for publishing on Kobo, Amazon and Apple's own marketplace.
"Kobo's arrival is amazing news," add Aquafadas CEO Claudia Zimmer. "Thanks to this acquisition, publishers who use Aquafadas Publishing System will benefit from an easy, scalable, solution that will provide access to a new distribution channel in addition to other channels: Kobo's platform and its 10 million registered users. We will benefit significantly from this partnership and amp up development to deliver more innovative tools. By working together to further enhance the Kobo product line-up the creation of rich-media content, Kobo and Aquafadas will take digital reading to a new level."
Also accompanying today's announcement is the news that Kobo is expanding its Kobo Writing Life self-publishing platform, allowing publishers to submit works in German, French, Italian, Portuguese and Dutch, with a number of additional languages scheduled to become available in the coming months.
Kobo boasts that it offers around 10 percent more royalties than its rivals, and between September and November 2012 will extend its royalty offering to add another 10 percent to royalty payments to publishers using its Kobo Writing Life platform.
Last week, Kobo launched its Kobo Glo and Kobo Mini e-readers in Canada and the UK. The Kobo Glo is notable for its 'ComfortLight' technology, which uses a soft, adjustable back light to ensure that it can be read at night with the lights off. It also has a 6-inch screen and expandable microSD storage.
The Kobo Mini on the other hand is the company's smaller offering. So small in fact, that Kobo is claiming it to be "the world's smalled full-featured eReader". However, the interpretation of 'full-featured' can no doubt be debated against its Kindle and Nook competition. The Mini features a 5-inch touch screen and 2GB of built-in storage.
Kobo also revealed that its long awaited Kobo Arc, the company's 7 inch Android tablet, will be available to customers in November. The device will run on Android 4.0, otherwise known as Ice Cream Sandwich, have a 1.3-megapixel front-facing camera and be available in 16GB, 32GB and 64GB versions.
Image Credit: AFP/Getty
Get the TNW newsletter
Get the most important tech news in your inbox each week.