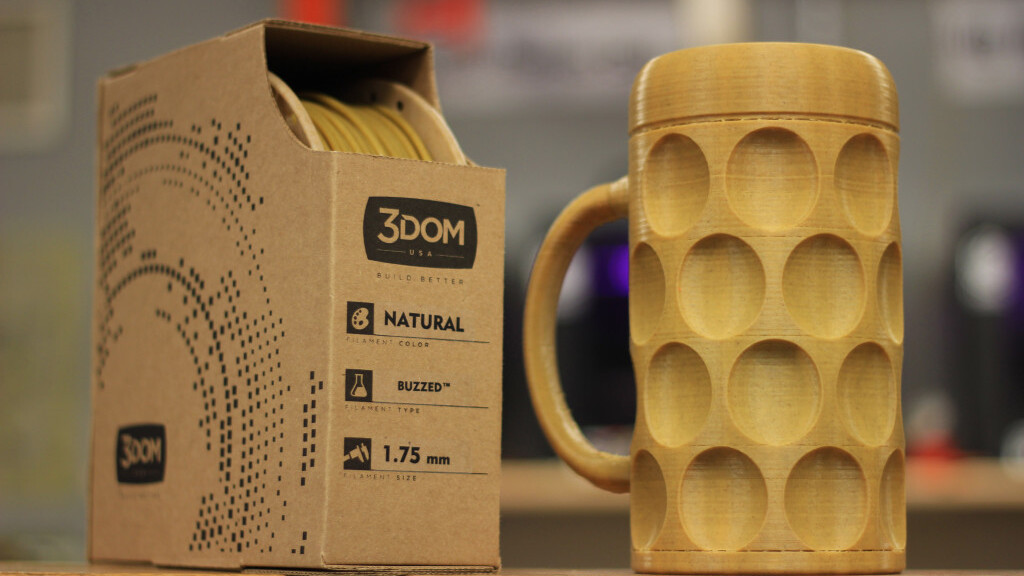 Story by
Reporter
Amanda Connolly is a reporter for The Next Web, currently based in London. Originally from Ireland, Amanda previously worked in press and ed Amanda Connolly is a reporter for The Next Web, currently based in London. Originally from Ireland, Amanda previously worked in press and editorial at the Web Summit. She's interested in all things tech, with a particular fondness for lifestyle and creative tech and the spaces where these intersect. Twitter
When it comes to 3D printing, it's not just the machines that are progressing and evolving, the materials used to print the products is also advancing.
3Dom, a US company that specializes in eco-friendly printing filaments, has now come up with a way to 3D print using a material made from beer waste. Yes, it's called Buzzed and consists of leftover hops and barley.
The filament has a visible grain in it so the color you get when you print is inconsistent, but that only adds to the quirkiness of this material.
3Dom says you don't need any particular 3D printer to use Buzzed – any machine capable of printing Polylactic acid (PLA) will work. That means pretty much every 3D printer on the market.
If beer isn't your thing, 3Dom also recently released a coffee-based filament too called Wound Up.
Both can be bought on the company's website, with Buzzed starting at $49 for a 1KG spool and Wound Up starting at $26.
➤ Buzzed [3Dom]