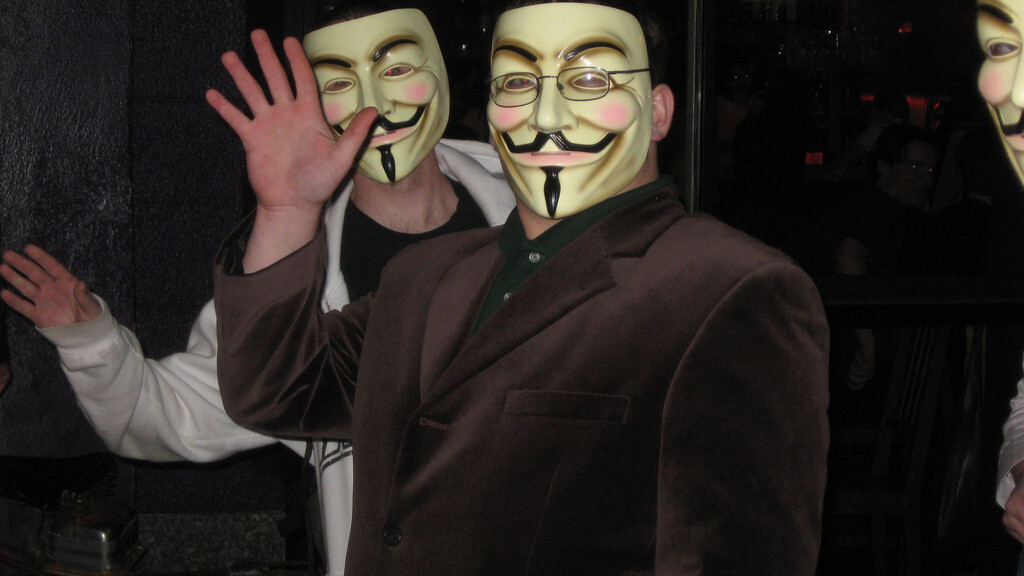 Story by
Jon Russell was Asia Editor for The Next Web from 2011 to 2014. Originally from the UK, he lives in Bangkok, Thailand. You can find him on T Jon Russell was Asia Editor for The Next Web from 2011 to 2014. Originally from the UK, he lives in Bangkok, Thailand. You can find him on Twitter, Angel List, LinkedIn.
An investigation is under way in Richmond, California, after a member of the local police department was alleged to have sent a Twitter message threatening violence against members of the Anonymous hacking group.
The Richmond Police Department chose to disable and delete comments from its Facebook Page after being inundated with complaints from followers of Anonymous Twitter accounts alleging that an officer had sent the message.
Richmond police Captain Mark Gagan told Mercury News that an investigation will be launched and "if there were policy violations, we will deal with it appropriately". However, Gagan refused to confirm the identity of the officer at the centre of the incident.
Events kicked off following a tweet sent Mike Rood, an alleged Richmond PD officer, to Ultimate Fighting Championship (UFC) supremo Dana White concerning the Anonymous group. Rood, who later deleted his Twitter account and the offending tweet, said he would go after the Anonymous hackers "with both guns" in response to their recent actions, as a screenshot from founditonline shows:
Soon after the tweet was sent, it was highlighted by @youranonnews which prompted Anonymous hacker @cabincr3w to dig out and circulate a number of Rood's details, including his email address, badge number, phone number and apparent police station. Confirmation of Rood's station prompted a number of Anonymous accounts to encourage followers to leave complaints about the officer on its Facebook Page, as it was alleged that his tweet breached US Penal Code 422 which outlaws threatening behaviour.
After around two hours of messages, the Richmond PD Facebook Page was modified to prevent non-admins posting to the wall, thus preventing further complaints and removing hundreds of the complaints that had been made there. In response to the switch, Anonymous followers were encouraged to contact the station directly via fax or to email its chief. A link to local newspaper Costa Times's Facebook Page was also circulated and it received a number of complaints around the issue.
Last week Anonymous went after UFC chief Dana White after he labelled the collective "terrorists" and called the Internet "a place where cowards live". In response, personal data belonging to White was published online and the UFC website was briefly hacked again, for the second time in a week.
Get the TNW newsletter
Get the most important tech news in your inbox each week.
Also tagged with