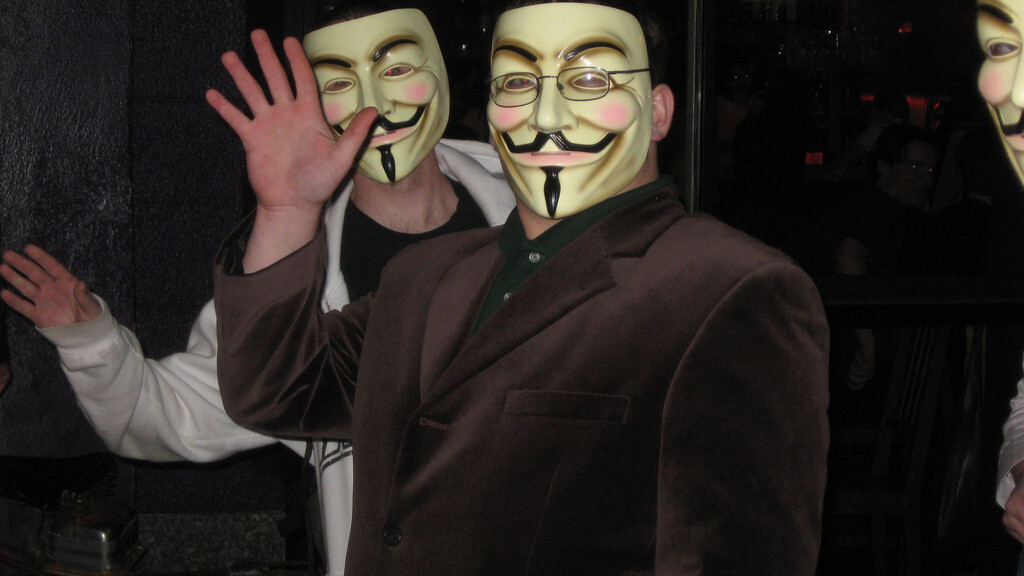 Story by
Jon Russell was Asia Editor for The Next Web from 2011 to 2014. Originally from the UK, he lives in Bangkok, Thailand. You can find him on T Jon Russell was Asia Editor for The Next Web from 2011 to 2014. Originally from the UK, he lives in Bangkok, Thailand. You can find him on Twitter, Angel List, LinkedIn.
Personal details belonging to UFC Chairman Dana White were published to the Internet after White had earlier gone on record labelling the Anonymous group as "terrorists", claiming that their hacking efforts may revive SOPA.
Updated below after Anonymous hacked the UFC website today.
A range of White's personal details — including has his cellphone number, social security details and criminal record — alongside the contact details of a number of fellow UFC executives were published on Pastebin. The posting, which was made by known Anonymous subgroup CabinCr3w, did not contain a message or statement, however.
White responded to Anonymous' hack of the UFC website over the weekend but labelling the loose group of hackers as "terrorists" who are becoming hated for their actions, while he also referred to the Internet as "a place where cowards live".
The comments sparked a number of tweets from Anonymous accounts, which began with a message expressing "surprise" at his quotes, despite the fact that his website was a target for the group.
The tweet drew a response which resulted in an exchange between the two and a number of other Twitter users.
@YourAnonNews I love the Internet. It helped us grow our biz. Stealing is stealing! And hacking into people's shit is terrorism.

— Dana White (@danawhite) January 27, 2012
Other responses to the initial tweet from @YourAnonNews included an attack on its anonymity:
And yes cowards hide on the Internet! At least I'm man enough to say all my shit in public and not hide behind a screen name!!

Same guys on the net bitching about fighter pay are the ones who are stealing from them. That are our partners on PPV!
When told that "the Internet is here, deal with it", White responded:
The content we put on it isn't. Deal with it.
A number of Twitter users asked White why labelled Anonymous as terrorists, he responded:
Really!!!? Are you reading some of these tweets!? They said they are coming after me tonight that's fucking terrorism! I'm rite here.
When the Anonymous account asked if he supported Anonymous' fight for social change, he said:
No i'm a fight promoter. I put on fights. People are stealing my shit on the net and selling it or selling ads on it

Me and my partners have busted our ass for 10 years to build the sport and co. When you steal you should be dealt with! Agree?
In response to Anonymous claiming it is fighting for social change, White tweeted:
I'm sure you do but if u are ok with streaming my product or fucking with my website that's not the way to do it.

Well then I'm not the bad guy. I'm the guy who doesn't want people stealing my shot and terrorist funk w my site
The Anonymous account later described its dealings with White as "actually quite pleasant and civil" yet, minutes later, it tweeted a link to White's personal details, containing a lot of information that he'll want to be kept private.
White has taken a direct approach to dealing with Anonymous and, having made some very strong statements, it seems likely that the group has plans for further action against the UFC or White himself.
Update 1: Well, that didn't take long. One Anonymous hacker — @s3rverexe — got into UFC's website and subsequently posted a number of backup files on Pastebin. There may yet to more developers to come.
Update 2: Motivated by White's comments, Anonymous hacker @s3rverexe broke into the UFC site once again today adding the signature Anonymous logo. The site has now returned to normal, hat tip to a reader for the below screenshots taken while it was occupied.
Image credit: Flickr user: liryon