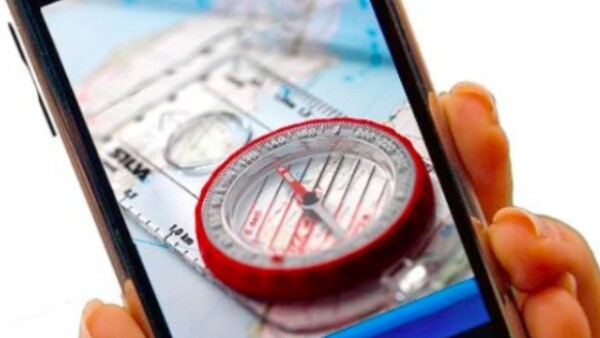 Story by
Courtney Boyd Myers is the founder of audience.io, a transatlantic company designed to help New York and London based technology startups gr Courtney Boyd Myers is the founder of audience.io, a transatlantic company designed to help New York and London based technology startups grow internationally. Previously, she was the Features Editor and East Coast Editor of TNW covering New York City startups and digital innovation. She loves magnets + reading on a Kindle. You can follow her on Facebook, Twitter @CBM and Google +.
Whether or not they came out in 2010, these apps rocked for travelers this year. I spent most of my summer studying the intersection of tech and travel, as well as traveling with my iPhone throughout most of 2010 and I couldn't have gotten by without these great apps- whether for keeping up with the weather, friends, or knowing the best spots to eat. (My 3Gs even escaped the
Chilean earthquake!)
Skype
While Skype didn't physically help me escape the earthquake, it was the second app I opened (after feverishly checking Twitter), to let my folks know that I was alive. AT&T international roaming bills will hit you hard. Find a WiFi spot and call your loved ones or local friends over a Skype connection. The Skype iPhone app allows you to call people internationally, at very little cost, and lets you pull in contacts from your iPhone address book. At The Next Web, our editors are spread all over the globe and we rely on Skype to keep us connected. While it went down last week, we expect big things from Skype in 2011. (Like video on mobile!) Download it here. (Free)
TripIt
Flying? TripIt is a priceless (free) app for busy travelers. The app automatically syncs your e-mailed itineraries with your TripIt organizer and puts all your travel plans right on your iPhone so no matter where your travel was booked. If you haven't already synced your Google and TripIt accounts, simply forward travel confirmation emails to [email protected] to build a trip itinerary. The app also includes a social feature, which lets you know when and where you're friends are traveling and if your trips overlap. The app texts you gate information and let's you know the second your flight is delayed (often before the airline even announces it). It's hands down the most recommended app for frequent jet-setters, but the ads can get a little annoying. Download the app here. (Free)
Accuweather
Considering the iPhone's weather predictions may as well be made up of emoticons, you'll need to download a decent weather app to plan ahead while traveling. Accuweather and Weather.com are the two most popular weather apps, but after years of personal use Accuweather is slightly more accurate. Plus the app just got a sweet aesthetic update on December 18th. The current app includes 15-day local forecasts, 15 hours of hourly forecasts, forecast videos and can store up to 15 locations. What the app says: For Brooklyn today: Blizzard! Download it here. (Free)

Waze
Waze launched in September 2009 as a social driving and navigation app that connects drivers by crowdsourcing nearly real-time road information like traffic, construction hazards and police information from other "Wazers" and Twitter. The updated app includes intelligent voice-guided, turn-by-turn navigation, Facebook and Foursquare integration and a contribution scoreboard to increase user participation. While using your phone's GPS can dramatically decrease battery life, the app automatically turns off after 10 minutes of idle time. Download the app here. (Free)
Trapster
While we do not condone breaking the law at The Next Web, we do know what it's like to feel the need for speed. The highly rated app alerts you as you approach speed traps, red lights, speed cameras, police check points, accidents and other roadway hazards. It operates like a social network, similar to Waze, reporting information from over 8 million users. Trapster is the ultimate road demon's app. I foresee a Wave-Trapster integration in the future, just saying. Download it here. (Free)
GoogleMaps
Many iPhone users don't think of GoogleMaps as an app, but it is! Driving? Walking? Call me a purist but GoogleMaps has never let me down. This is a great app if you're going anywhere or lost in a new city. The app gives you step-by-step driving directions; lets you plan a trip with multiple stops; check live traffic conditions (in select cities) and drag 'n drop points to customize your route. You can easily pull in saved addresses from contacts too incase you haven't memorized M&D's address. Download the app here. (Free)
AirBnB
AirBnB, a San Francisco based start-up for hip travelers launched their iPhone app last month. The two-year old service is like an upgraded version of CouchSurfing with less hippy college students and more variety. It's a community for wanderlust travelers to browse 30,000 housing listings ranging from couches, air mattresses, private rooms, entire apartments, villas, boats, treehouses and castles in 8,000 cities in 166 countries. Travelers and hosts are encouraged to recommend and comment on each other's profiles; building reputable reviews is one of the keys to being a power AirBnB user. Download the app here. (Free)
TripAdvisor
There are hundreds of booking and recommendation sites for flights and hotels. But while I was planning a recent trip abroad to London and Copenhagen, I needed to search for multi-city flights and book a hotel from my iPhone. The TripAdvisor app provided me with the best hotel recommendations as well as the cheapest flights. The app will help you find hotels, restaurants, flights and activities in over 20 countries. Last week, TripAdvisor announced an important integration with Facebook, making TripAdvisor recommendations now that much more personal and curated. For example, when you search for a location, hotel or restaurant within TripAdvisor, you'll see Facebook friends' reviews first as opposed to a sea of random reviews. Download the app here. (Free)
Foursquare
While there are hundreds of "Around Me" and "Where" types of apps out there that will give you a slew of wonderful, local information, I always check Foursquare first because I trust its user base (now at 5 million) and second because it's an app I want to contribute to. I single handedly blew up Foursquare in Buenos Aires, Argentina, a city that boasts a stable WiFi connection in almost every sandwich shop and cafe in touristy areas. Lost in Copenhagen recently? A few savvy New Yorker's tips led me to an underground bar that served hot, organic fare and local microbrews. Couldn't decide on sushi in Santa Monica? Only one sushi restaurant had over 100 check-ins. Foursquare is a curated, insider's information app FTW. We were the first to cover its new version last week, which includes the ability to take photos and leave comments on friend's check-ins. Foursquare also recently made our list of the best social apps of 2010. Download it here. (Free) And check into the "Snowpocalypse" (photo from Foursquare on right) if you're out sledding in NYC.
ZAGAT TO GO
If you seek out Michelin star restaurants when you travel, Zagat To Go is your new best friend. The app has 45 Zagat Guides in one and even lets you check out menus. It integrates with Foursquare, by importing your dining history, meal tips and allowing you to check-in, as well as importing dish photos from Foodspotting. The app works in offline mode for subways, airplanes or to avoid roaming charges. The app's excellent and trustworthy reviews are from professional food editors curating thousands of user reviews down to the key comments. It's advanced search lets you mix and match any criteria such as wanting an Italian restaurant  in midtown that's less than 50 dollars and Child-Friendly. The Recommendation engine also tells you things like where to break up with your date or where to bring your cheap friends from out of town. The only downsides? It's a relatively large app (9.6mb) and it's not cheap ($9.99). But buy it once and you can use it on your iPad too. Download it here.
Urbanspoon
While less about gustatory connoisseurship and more about instant gratification, Urbanspoon's app lets you find great eats in your local area with elegant ease. In fact, Urbanspoon is great whether or not you're traveling. The app looks like a slot machine. Choose an area (such as the town you're in), choose a type of food (Italian, Greek, Japanese, etc) and a price range ($ – $$$$) and "Shake" (literally shake your iPhone). Urbanspoon will recommend a restaurant based on your criteria and location. All restaurants are rated by Urbanspoon users. (Covers all of the United States and Canada, and large metro areas in the UK and Australia.) Download it here. (Free)
OpenTable
Found a restaurant you like? Book it on OpenTable. The app lets you make restaurant reservations at more than 15,000 OpenTable-enabled restaurants in the United States, Canada, and the United Kingdom. Plus, OpenTable members earn Dining Rewards Points redeemable for Dining Cheques good at any OpenTable restaurant. Pick a date, desired time and party size to view available tables at nearby restaurants and the app will list restaurants by proximity or plotted on an interactive map. You can also use it to manage upcoming reservations, browse previous reservations, and invite dining companions via email. Download it here. (Free)
Pocket First Aid & CPR from the American Heart Association
If you prefer backpacking to jetsetting, the Pocket First Aid & CPR from the American Heart Association may just save your life. In fact, it did help save a life in Haiti. Remember Dan Woolley, who survived 65 hours under rubble? He used this application. Check out the story here. The app includes video, text and pictures of CPR instructions, 12 Emergency Quick Reference Articles, first aid procedures, instructions on choking, bites, bruises, burns, seizures, diabetic emergencies, etc., and the ability to save and e-mail your medical profile. Download it here. ($3.99)
V!VA Travel Guides
Similar to Lonely Planet, V!VA, (also spelled VIVA) is an online community for international travelers that caters to travel in South America. Eschewing printed guidebooks, which are heavy and become obsolete quickly, VIVA aims to build a better travel guide by pulling together user-generated content, social networking and web 2.0 technologies to enable travelers to "experience the best trips possible." While they only have an app for Ecuador at the moment, VIVA plans to release more country specific apps for Chile, Colombia, Bolivia, Peru and Nicaragua in the coming months. If you're going to Ecuador soon, download it here or else be on the lookout for more country editions soon. ($9.99)
Word Lens
Word Lens is an app from the future, but it's here now. The app lets you aim your iPhone's camera at any form of standard printed text and Word Lens instantly translates it- in realtime. It currently only supports English to Spanish translations (and visa versa), but more languages are on their way. We've heard rumors that the technology isn't all it's cracked up to be, but neither were 56K internet connections. Download it here. (Currently $4.99 til Dec. 31, 2010)
See how it works here: