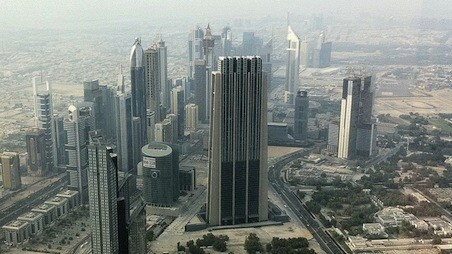 Story by
Lesotho-born and raised, Nancy Messieh, The Next Web's Middle East Editor, is an Egyptian writer and photographer based in Cairo, Egypt. Fol Lesotho-born and raised, Nancy Messieh, The Next Web's Middle East Editor, is an Egyptian writer and photographer based in Cairo, Egypt. Follow her on Twitter, her site or Google+ or get in touch at [email protected]
In January, Dubai-based SeedStartup graduated its first three startups and the incubator is gearing up to do it all over again with a second cycle of applications – and yours could be included.
With the deadline looming just over one week away, on May 3rd, SeedStartup welcomes applications from anywhere in the world, with a preference for 'technical teams' over 'business teams'. The program begins on June 14th in Dubai.
SeedStartup is a member of TechStar's Global Accelerator Network, and its three month program focuses heavily on mentoring. The incubator has a 40-strong mentor network, including Dali Kilani, Zynga's CTO for External Publishing, Sebastian Trzcinski-Clément, Google's Outreach Programs Manager and Saad Khan, a partner at CMEA Capital.
The mentor list also includes some significant names from the region, including Habib Haddad, founder of Yamli and YallaStartup, currently, CEO at Wamda, and Omar Christidis, Arabnet founder.
Mentors at SeedStartup spend 1 hour per week with their assigned startups. With the extensive mentor network, each startup receives 10 hours of mentoring per week, in addition to spending time with SeedStartup staff.
While Middle East-based, the incubator has a global focus, and its location in Dubai provides access to regional headquarters of a long list of major tech, advertising and media companies including IBM, Dell, Microsoft, Oracle, Apple, HP, Leo Burnett, MBC, Cisco, Ubisoft, CNN, and others.
SeedStartup invests up to $25,000 into each company, getting a 10% equity stake in those that succeed. All startups in its pilot cycle have received investor interest, with two of them already considering offers.
Get the TNW newsletter
Get the most important tech news in your inbox each week.