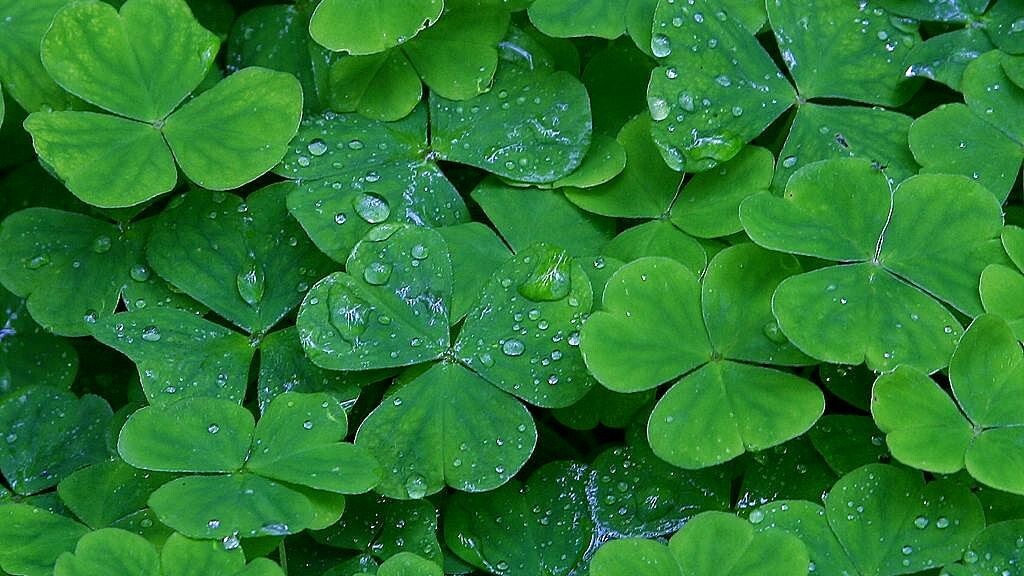 Story by
Courtney Boyd Myers is the founder of audience.io, a transatlantic company designed to help New York and London based technology startups gr Courtney Boyd Myers is the founder of audience.io, a transatlantic company designed to help New York and London based technology startups grow internationally. Previously, she was the Features Editor and East Coast Editor of TNW covering New York City startups and digital innovation. She loves magnets + reading on a Kindle. You can follow her on Facebook, Twitter @CBM and Google +.
At 2PM today, I received a garbled text from my baby brother (OK he's 21 and 6′ so not really a baby), that said "HAPPY IRI$H day, Where r YOU? I'm in NYC!" And that reminded me, it's St. Patrick's Day!
Day drinking in Hoboken? Running around Murray Hill? Pissing in a river that's already dyed green? We've got the app for you. Seeing as though our friends in Ireland are probably crawling on all fours at the moment, this list is geared towards the red headed, freckled face American folk whose patriotic duty is to get absolutely hammered today.
Now if only there was a baby brother finding app…
Happy Hours
The pub is undoubtedly the place to be on St. Patrick's Day. To find the nearest Happy Hour spot offering food and drink specials check out this super easy to use app, available in dozens of cities across the states. Download it here.
Beer Button
This app is programmed to search for local liquor, beer and wine stores, so you'll never need to use more than one finger to find alcohol again. Download it here.
GUINNESS Pub Finder
The free Guinness pub finder app aggregates information from over 20,000 pubs in the U.S. that definitely serve the dark poison you love so much. Use to app to invite your friends to the pub with a single tap and browse through all kinds of Guinness related images, videos and fun facts. The app even includes a built-in-ruler to measure your Guinness' head. Download it here.
Flavorpill
Looking for parties? I wrote about the new Flavorpill iPhone app here, that was released in November 2010.  The app covers the best cultural events in your city, spanning music, art, design, film, theatre, dance, parties and more. Flavorpill is available in New York, Los Angeles, Chicago, and San Francisco (with London, Miami, Las Vegas, and Dallas coming soon). Expect off the beaten path events like loft parties, concerts in masonic temples, burlesque shows, artful aerials and all-star stripteases. Download it here for the iPhone.
Urban Daddy
Their latest iPhone app uses GPS to let users find the perfect nearby spot to go for food, drink or a little late night debauchery. Members are offered a selection of exclusive hook-ups, offers and opportunities at new bars and restaurants in several cities including New York , Boston, Washington, DC, Los Angeles, San Francisco, Las Vegas, Chicago, Miami and Atlanta. Think of it as a digital concierge in your pocket. Hot redheads do exist. Download it here.
Foursquare
Use Foursquare to find out where your friends are, or if you want to meet new people, use it to find out which bars are trending. The new app includes photos, comments and tips, as well as a slew of merchant deals like half priced beers, which are sure to be a hot offer tonight. The new "Explore" feature gives users access to nearby tips from other Foursquare users, not necessarily just friends. You can enter whatever you'd like into the search box and also browse by food, coffee, nightlife, shops and arts and entertainment. Foursquare is a curated, insider's information app FTW. Foursquare also recently made our list of the best social apps of 2010. Download it here.
Last Call
I hope you don't have to use this one, but just in case it might be nice to have (if you can remember that you downloaded it). Last Call determines how loaded you are by calculating your weight and how many of what type of drinks you've had. It also gives you options on what to do next now that you're super drunk such as call a taxi or find a lawyer. Thanks to TNW writer @lawrencecoburn for the suggestion. Download it here.
Hotel Tonight
In case you end up getting really lucky with that freckled little cutie in Murray Hill, don't bring her back to your friend's couch. Use the Hotel Tonight app, released last month to book same-day hotel rooms for up to 70% off in New York, San Francisco, Boston, Chicago, D.C. and Hollywood, California. Hotel Tonight asks for your location, and provides three hotel options- one Elegant, one Hip and one bargain deal. Download the iPhone app here and receive $25 off your first booking.
Easy Excuses
Too hungover to go to work on Friday? Easy Excuses is so easy it was developed by a 14 year old, really. Simply choose "Have a Hangover" from the list of options and it provides you with excuses such as "I don't remember drinking at all" or "I thought the margarita was lemonade." How about choosing "Late for Work" and it gives you options like "Car broke down," "car accident held up traffic," and "forgot lunch at home," "alarm clock broke," etc. I mean sometimes, any excuse you don't have to think of is better than using your brain. Download it here, for free.
Get the TNW newsletter
Get the most important tech news in your inbox each week.
Also tagged with