Google Search just made it easier to pick a movie to watch
Google is adding a small but useful update to its mobile search app that should make it easier to plan a night out to the movies.
A new comparison tool lets you quickly see IMDB, Metacritic, and Rotten Tomatoes scores, as well as a description and showtimes. The movies are listed in a horizontal card interface so you can quickly explore your options.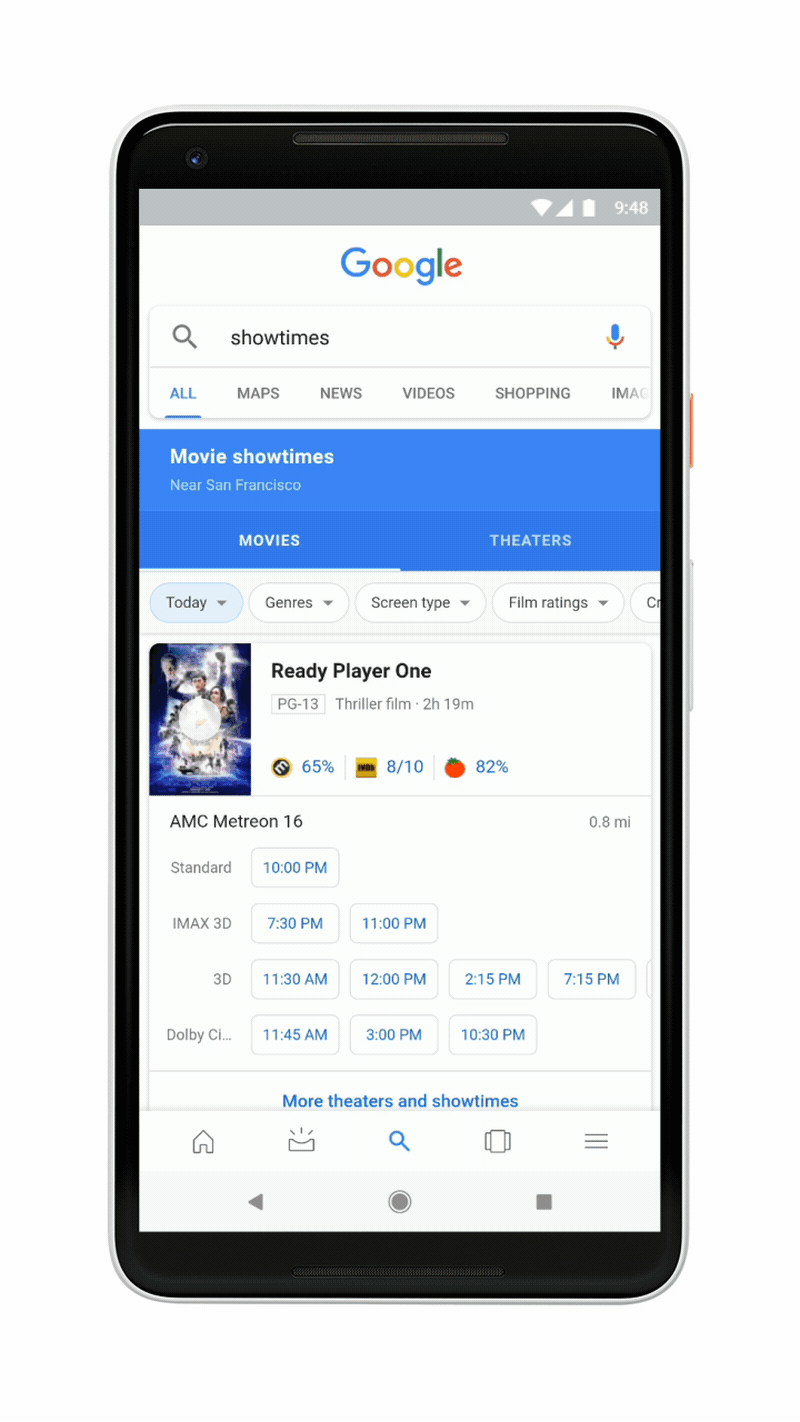 Alternatively, you can see what's playing by location on a map, and you can narrow you search based on genre, reviews, and even what type of screen the film is being shown on.
It's one less reason to visit a traditional movie site like Fandango to find information about a movie. To be clear, Google will still link to those services once you actually go to purchase a ticket, but the update should make picking something to watch a little more seamless, as you probably would've Googled a movie before arriving at its Fandango page anyway.
The update is rolling out to the Googleapp on Android first in the US and India, but should arrive on iOS "soon."
---
The Next Web's 2018 conference is just a few months away, and it'll be 💥💥. Find out all about our tracks here.
Search makes it easier to plan movie night on Google
Read next: Robots would prefer you to be rude