TNW's Big Spam: Here's a picture of Matthew McConaughey eating lobster on a hoverboard
Friyay.
---
Top trending tech news:
📺 YouTube's Go App is widely available (TNW)
📷 IG's new "Type" feature is rolling out to everyone (TNW)
🎵 Spotify and Discord teamed up to make gaming chats musical (TNW)
---
Tweet of the day:
Still significant.
---
What we're talking about:
The latest in crypto scams: Scammers tweeted this…
I'm donating 500 Ethereum to the ETH community! First 500 transactions with 0.2 ETH sent to the address below will receive 1.0 ETH in the address the 0.2 ETH came from.

0x331042d46251A92179d38e914A4181D32758897E

The promotion will last 24 hours! Hurry. First 500!

— Vitalik Buterin (@VitalijButerin) February 1, 2018
Then Vitalik Buterin tweeted this…
If you send me 0.1 ETH, I will send you nothing, because I am too lazy.

— Vitalik Buterin (@VitalikButerin) February 1, 2018
UK politicians have launched an extremely awkward social media app. Let's use it to make memes.
These are the wines that pair best with dick, John McAfee.
Latvian startups to watch: 3D printed casts, crypto inheritances, and a tiny manned aircraft.
Smart glasses are coming this year — we're not ready.
We shouldn't have to say it… Grand Theft Auto VI needs a female protagonist.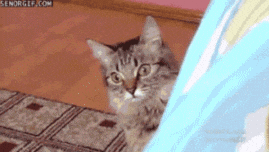 Do you like us? We like you. Subscribe to this newsletter down here:
Read next: Here's why Alexa won't light up during Amazon's Super Bowl ad