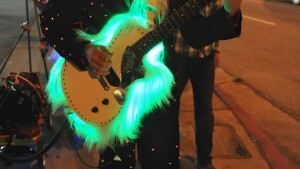 Story by
Alex Wilhelm is a San Francisco-based writer. You can find Alex on Twitter, and on Facebook. You can reach Alex via email at [email protected] Alex Wilhelm is a San Francisco-based writer. You can find Alex on Twitter, and on Facebook. You can reach Alex via email at [email protected]
TNW Quick Hit:
All you YouTube lovers rejoice, the real Google video property is rolling out an upgrade to its standard player. The screen at the end of a video has been retooled to include simple sharing, liking, and replaying.
It is a rather large improvement over what YouTube currently offers. The end screen still presents the viewer with a selection of videos to watch now that their current video has completed. Check it out:
Get the TNW newsletter
Get the most important tech news in your inbox each week.
Also tagged with