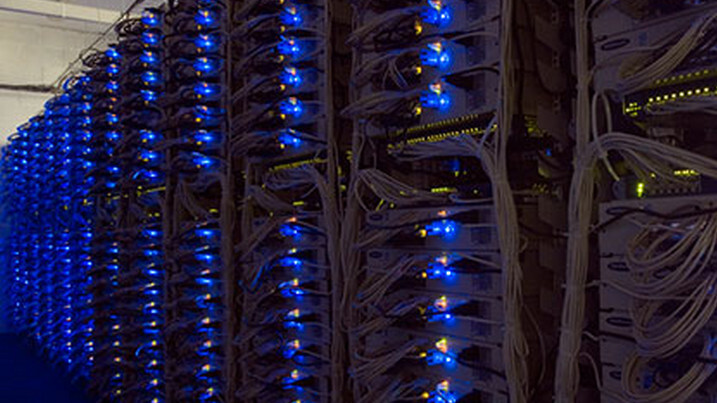 Story by
Alex Wilhelm is a San Francisco-based writer. You can find Alex on Twitter, and on Facebook. You can reach Alex via email at [email protected]thenextweb Alex Wilhelm is a San Francisco-based writer. You can find Alex on Twitter, and on Facebook. You can reach Alex via email at [email protected]
We've been covering Windows Thin PC for quite some time here on TNWmicrosoft, and are thus somewhat relived that the product has at last reached 'release to manufacturer' status, or RTM.
Microsoft announced in blog post today that the Windows Thin PC client will be available for download on July 1st, 2011. And just in case you were wondering, the correct acronym for a computer that runs Windows Thin PC is a 'WinTPC.' There, now you know.
New features in the RTM version of Windows Thin PC that were added after the Community Technology Preview version include:
Keyboard Filter: WinTPC will have the capability to allow customers to lock certain key combinations, such as Ctrl +Alt + Delete, from being utilized and taking effect on a Windows Thin PC device, thereby providing customers with greater level of security and control over user interaction with their WinTPCs.

International IMEs (Input Method Editor) support: WinTPC will now include the option to support international keyboards.

Key Management Server (KMS)/Multiple Activation Key (MAK): WinTPC will now be able to activate against a customer's existing KMS server or use MAK keys, which enables quick and easy activation mechanisms that customers already use for their Windows desktops today.
If you are not sure what a thin pc is, let us help you out. A thin pc is a computer that relies on another computer for a large portion of its capabilities; it has its guts elsewhere, if you will. Microsoft is hoping that people will deploy the Windows Thin PC client on older machines that perhaps lack the total power that they would need to run a modern operating system.
Or, if you want that in jargon, Microsoft's strategy is: "Ultimately, the goal with the final version of WinTPC is to enable customers to extend existing investments in hardware and software for their VDI environments, so that, where appropriate, thin client computing becomes a natural part of their overall desktop strategy."
You can check out all of our previous coverage of Windows Thin PC here.