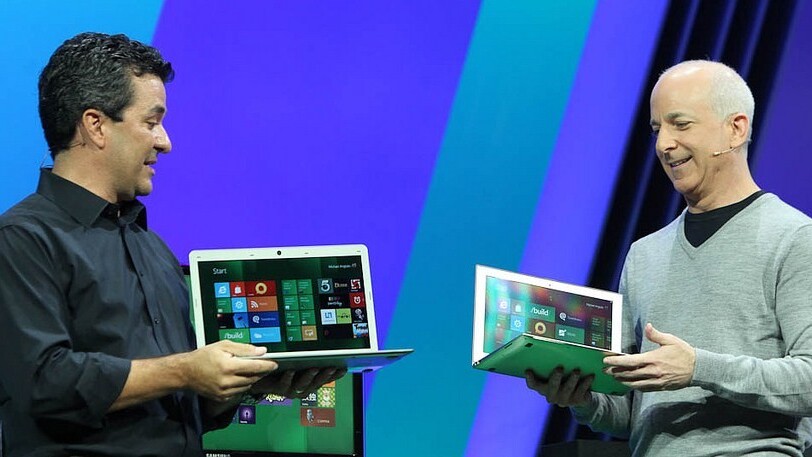 Story by
Alex Wilhelm is a San Francisco-based writer. You can find Alex on Twitter, and on Facebook. You can reach Alex via email at [email protected] Alex Wilhelm is a San Francisco-based writer. You can find Alex on Twitter, and on Facebook. You can reach Alex via email at [email protected]
Update: The main data source for this post has released new figures. They are: "Windows Store is at 5,562 apps globally, 87% of which (4,874) are free. ~94% of x86/x64 apps are supported on Windows RT. […] 3,488 Windows Store apps available in the US. Most common price in US store is $1.49." [Source, source]
App density for a mobile platform is a key component to its viability. The more applications, and the higher their quality, the stronger the end-user experience can be. This has always been the case – the success of Windows has been built on its truth – but it has become something of a trending idea, as its application in the mobile sphere has recently underlines its importance.
For Windows, however, we are entering into a bit of a brave new world. Windows 8 is both mobile and desktop operating system, and one that sports its own app marketplace, known as the Windows Store. Thus, as always for Windows, app density and diversity are key components of its success, but are now a bit more up front given its new app store.
How many applications and programs can run on Windows? Essentially an infinite number; you can't count them. You can however put a firm digit on the number off apps in the Windows Store. From October 10th, now one week past, via the useful and excellent WinAppUpdate:
Globally, the store was at 4,326 Windows Store apps when I ran inventory last night, of which 3,783 were free. Most days only added 100 or less apps, with one exceptional day that added 351 apps.
Even more, a chart was supplied:
Finally: one week ago, of the 4,326 apps, 2,854 were available in the "US English Windows Store."
Where we are
It's been seven days or so, which given the noted rate or around 100 apps daily puts the total Windows 8 figure at around 5,000 applications. Given the ratio of total apps to what works in English here in the United States, if you are currently banging on a Windows 8 machine in the US, about 3,300 apps are at you finger tips.
How accurate is that estimate? Probably pretty good, unless there has been a dramatic spike in developer interest or progress that hasn't made noise in any other way.
Where we will be
This is the key question. Taking a rough tally of 9 days until the launch of Windows 8 (time zone depending etc, but it's a fine figure for guesstimating), we can anticipate the app figure to reach arount 6,000. However, that's only using our previous baseline.
If you train your eyes up a notch, you can see a big jump in the chart. That's when Microsoft opened the Windows Store to effectively any developer who wanted in. Before, it was a bit tougher to build for. TNW expects another surge at the moment that Windows 8 becomes generally available.
Why? Because what do you suspect is the most common deadline for a company's Windows 8 app? Most likely when Windows 8 goes live. Thus, though 6,000 is a number that is all but certain to be reached, a higher figure is more likely. Let's say an extra 1,500 apps or so. That gives a figure of 7,500 on launch day.
That feels soft.
However, right down the pike is something new, and potentially important for the Windows 8 ecosystem: a big hackathon. From TNW's coverage earlier today:
The event, which will take place in more than 30 different locations, will encourage students and developers to work in teams and create apps that will later be available to download through the Windows store.

Anyone taking part in WOWZAPP 2012 will be provided with all the relevant tools and software needed to build the apps, such as Visual Studio 2012 Express for Windows 8, as well as a free Windows Store registration code.
That will occur in early November. It will likely lead to a few hundred more apps in the marketplace, along with fresh new bodies that are familiar with Windows 8.
Taking another 33 days – November plus the remainder of October after the launch – and applying our baseline yet again, we can expect another 3,300 apps. That combined with the hackathon and our previous 7,500 tally and we are into the five digit range in time for December.
Hello, holiday sales cycle.
Is that enough?
It depends on one essential fact: Are the apps that need to exist in place? Windows Phone has over 100,000 apps, but suffers from a shortage of the 100 apps that truly matter. Windows 8 simply cannot afford to have this problem. We have touched on both application density (quantity, if you must) and quality. What matters more in the birth of a platform is the density of quality.
To that end, TNW knows that Microsoft is working with – paying or helping – a number of companies to ensure that Windows 8 feels full. How well it will succeed at that we'll now in a little over a week.
The role of the built-in Windows 8 apps that come with a Surface, say, can't be ignored. However, they won't keep the average user content for long. Using app stores is now part of the mainstream way of using technology.
 Takeaways
To prevent me from banging on for another 800 words, here's what you need to know about the Windows 8 Windows Store right now:
App development rates feel low at the moment.
There will likely be a surge of app releases around the launch of Windows 8.
That said, the Windows Store likely wont break 10,000 apps until November.
While this will provide a decent app pool for holiday customers, the operating system will not be exactly full when it is reviewed.
This could lead to a negative press cycle, materially harming the operating system.
It is up to Microsoft to ensure that the apps that matter most – those that have fully captured the attention of consumers – are in place from day one.
We'll know that score when Windows 8 busts out of the gate.
Now you are an expert! Go find a cocktail party and start dropping knowledge.
Top Image Credit: BUILDWindows
Get the TNW newsletter
Get the most important tech news in your inbox each week.
Also tagged with