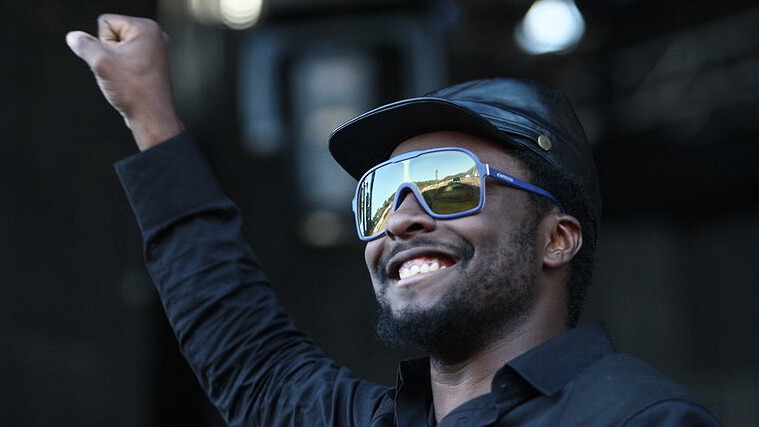 Story by
Former TNW Reporter
Matthew Hughes is a journalist from Liverpool, England. His interests include security, startups, food, and storytelling. Follow him on Twi Matthew Hughes is a journalist from Liverpool, England. His interests include security, startups, food, and storytelling. Follow him on Twitter.
Atom Bank is an app-only bank based in Durham, England. At the time of writing, it offers a range of competitive savings products. A current account service is in development, along with credit cards and mortgages.
Will.i.am is the lead singer in the Black Eyed Peas. He wrote the hit songs Where Is The Love? and Let's Get It Started, and is currently a host on The Voice UK.
At first glance, these two things feel mutually incompatible. They go together like pizza and pineapple, or Travis Kalanick and a conscience.
Except Atom Bank just announced that will.i.am is joining the company as a "Strategic Board Advisor." According to a press release from the bank, Mr i.am will provide it with "an external perspective on culture, philanthropy and technology."
The partnership between Atom Bank and will.i.am came about with the assistance of ITB, who are "an Entertainment Marketing agency, delivering strategic and creatively led partnerships rooted in popular culture for brands and individuals alike."
When asked about what will.i.am brings to the table, Katy Ringsdore, Atom Bank Head of PR and Internal Communications said:
As we continue to roll out our vision of changing banking for good, his unique view on a future digital world and his knowledge of cultural trends will definitely be a great asset to us. His knowledge and insight will be of huge value to us and will help make sure we stay one step ahead of future trends.
Speaking about the partnership, will.i.am said:
Our lives are faster than ever before, but the banking industry hasn't kept up.  The scale of Atom's ambition to help people understand and manage their money better, and it's clever use of technology to give people an entire bank on their phones is awesome. I'm looking forward to working with Atom to achieve success in everything we will do together.
There's certainly some merit to that. Will.i.am has consistently shown himself to have his finger on the pulse of the tech zeitgeist.
In 2011, he was recruited by Intel as its director of creative innovation, something which earned both will.i.am and Intel scorn back then, but in retrospect doesn't seem too outlandish.
Adding further weight to his startup credentials, will.i.am is also the founder launched his own hardware startup, called i.am+, which has launched a variety of smartphone accessories and headphones, as well as the widely-ridiculed Puls smartcuff.
Will.i.am will also be the co-host of Apple's upcoming original TV series, Planet of the Apps, alongside Jessica Alba, Gwyneth Paltrow, and Gary Vaynerchuk.
But will this partnership with Atom Bank amount to more than just a headline-catching gimmick?
And can the blue-sky thinking of the most creative man in pop music really carry water in the fintech world, where things move slowly and every decision is encumbered by mountains of regulation? Only time will tell.