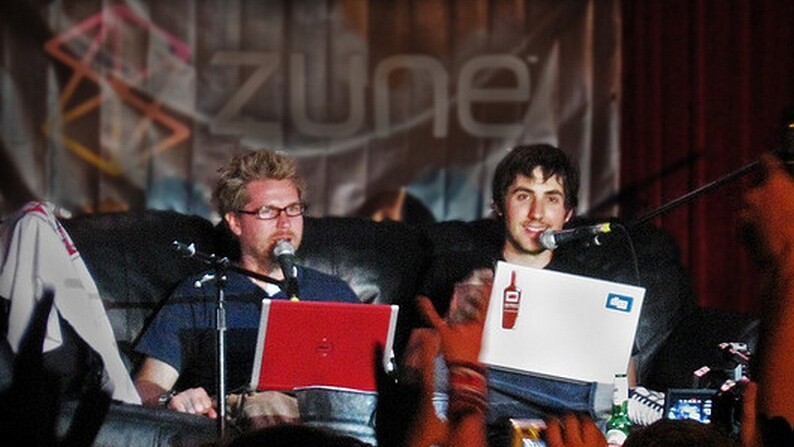 Story by
Alex Wilhelm is a San Francisco-based writer. You can find Alex on Twitter, and on Facebook. You can reach Alex via email at [email protected] Alex Wilhelm is a San Francisco-based writer. You can find Alex on Twitter, and on Facebook. You can reach Alex via email at [email protected]
The glory days of Diggnation may be over, but that isn't stopping Revision3, the company that distributed the hit podcast for years. Even without what was thought to be its anchor program, the company is expanding.
Today the firm announced the opening of a New York office, and the hiring of three new ad sales employees, likely to better monetize content that it already produces, and ensure that future content hits the ground running. The Revision3 website lists a total of 30 shows as part of its roster, but not all, such as Diggnation, are active.
According to the company's press release, demand is strong for content that it owns: "Revision3 has seen amazing growth in the past year and with that growth, an increased demand for our premium online video ad solutions." That's marketing-speak for 'we're selling more ads.' Having a location in New York will help the firm as well in its hunt to land more advertisers.
Revision3 sees just that opportunity, noting that it is anticipating working "with more of the NYC and East Coast brands/agencies."
Revision3 has taken podcasting to its production extreme, calling itself the purveyor of 'Internet television.' What they produce doesn't rival CNN, but when it comes to nerd and quirk, Revision3 has a substantial chunk of the market. Maybe it's time we all brushed off our video cameras and send the company a demo. You never know. Even we could become Internet famous.
Get the TNW newsletter
Get the most important tech news in your inbox each week.