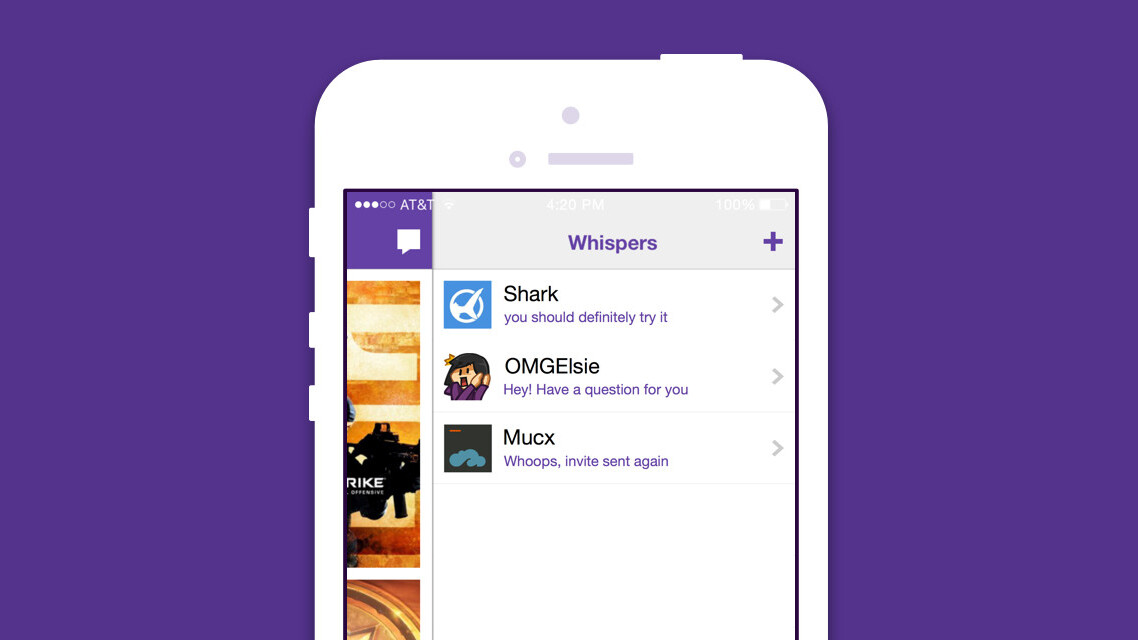 Story by
Reporter
Amanda Connolly is a reporter for The Next Web, currently based in London. Originally from Ireland, Amanda previously worked in press and ed Amanda Connolly is a reporter for The Next Web, currently based in London. Originally from Ireland, Amanda previously worked in press and editorial at the Web Summit. She's interested in all things tech, with a particular fondness for lifestyle and creative tech and the spaces where these intersect. Twitter
After testing its private messaging feature Whispers on Android, Twitch has finally made it available on iOS as well.
The feature works by letting you send messages to your friends on Twitch, even if they're watching different streams than you. To start a conversation, you just type /w and your friend's username in the chat box and it will create a message box that only you and your friend can see.
Twitch Whispers is still an evolving project, so the company has asked anyone who uses it to send a feedback report.
All you need to do to access Whispers is update the app on your iPhone or iPad.
➤ iOS Enters The Fray! Mobile Whispers 2.0 Available Now. [Twitch]
Get the TNW newsletter
Get the most important tech news in your inbox each week.
Also tagged with