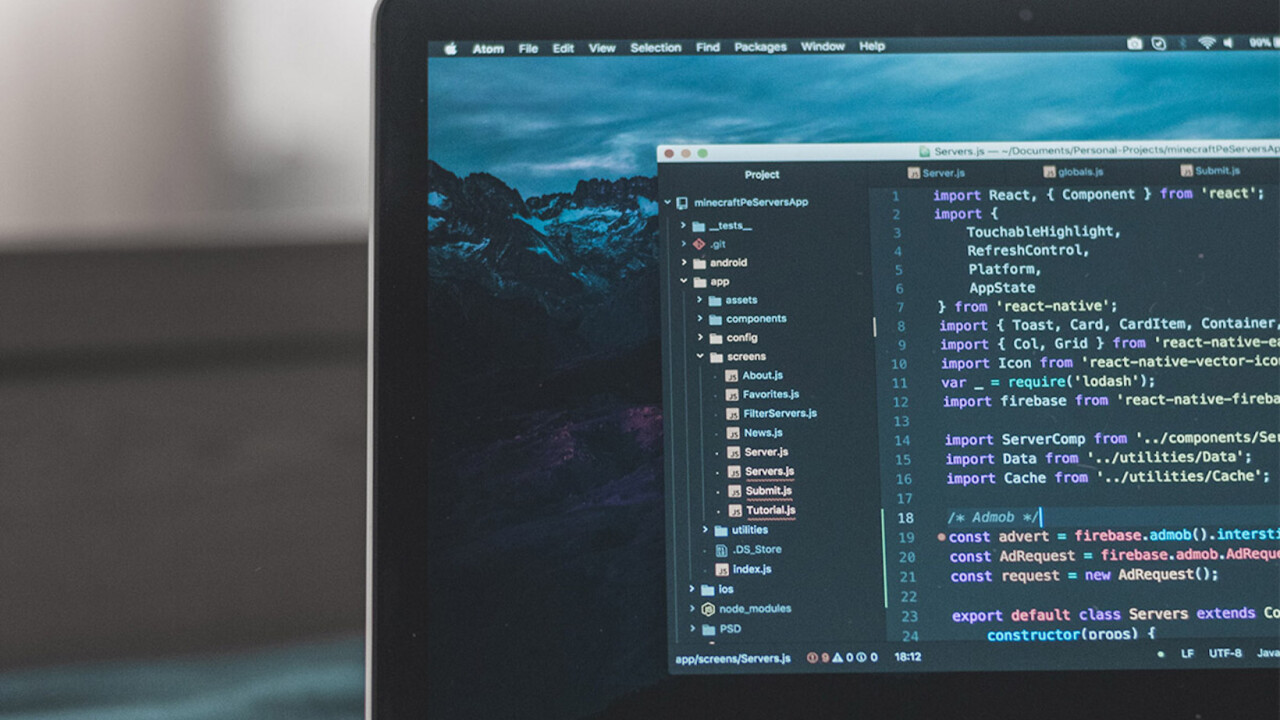 Story by
Hot deals courtesy of The Next Web. Hot deals courtesy of The Next Web.
TLDR: This 2021 Ultimate Learn to Code Training is built just the way you want it…because you decided how much coding training you take on. And it starts for free.
Maybe you've got a passing interest in programming. You're curious…but you might not be sure if it's something you're really ready to dive into with 100 percent gusto yet. Or perhaps you're chomping at the bit to turn an infatuation into an obsession and let the fever for coding absolutely consume you.
No matter where you fall on the programming heat scale, the Build a Bundle: The 2021 Ultimate Learn to Code Training can be morphed and shaped to fit your needs, delivering a small taste of coding know-how or acting like a airtanker to smother you loads and loads of programming goodness.
For the casual observer, you can check out the sampler version of this collection, a three-course hors d'oeuvre plate that covers three of the most important aspects of programming: CSS, JavaScript, and HTML. And just like the drug dealer trying to get you hooked, this introductory taste of coding knowledge is 100 percent free.
Oh, but nothing stays free forever. For those who want a little bit more, they can check out a five-course package of training for only $3. This bundle is crafted with the potential video game creator in mind, including five courses dedicated to building working games using the Unity game engine platform. With this training, students learn how to work their own tank and ninja survival games, as well as Zelda and 3D Portals clones, in addition to how to integrate artificial intelligence into game creation.
If that isn't enough, the 10-course bundle priced at $8 gets serious, including more than 100 hours of training in core disciplines like Java, Python, and Matplotlib, so learners can build websites and apps that can stand shoulder-to-shoulder with professional-grade competition.
The next step up is the $10 expanded 15-course package, which adds on another 30 hours of coursework in some of the more niche, yet versatile coding skills you can acquire, including Amazon Honeycode, Selenium, Flutter, and Dart. 
Or just commit. Really go all-in and do it. The uber-pack is 25 courses of top-to-bottom coding education that packs in…well, everything. In addition to everything from the other four bundles, this final $15 collection offers even more, including training in how to make your own battle royale style multiplayer online game; how to use data science to build a booming stock portfolio, organizing data in Microsoft Excel, and even what it takes to program a machine to learn and make its own decisions.
Pick your poison. Learn coding your way. You've got five viable options — and they're all about the price of a deluxe car wash. 
Prices are subject to change