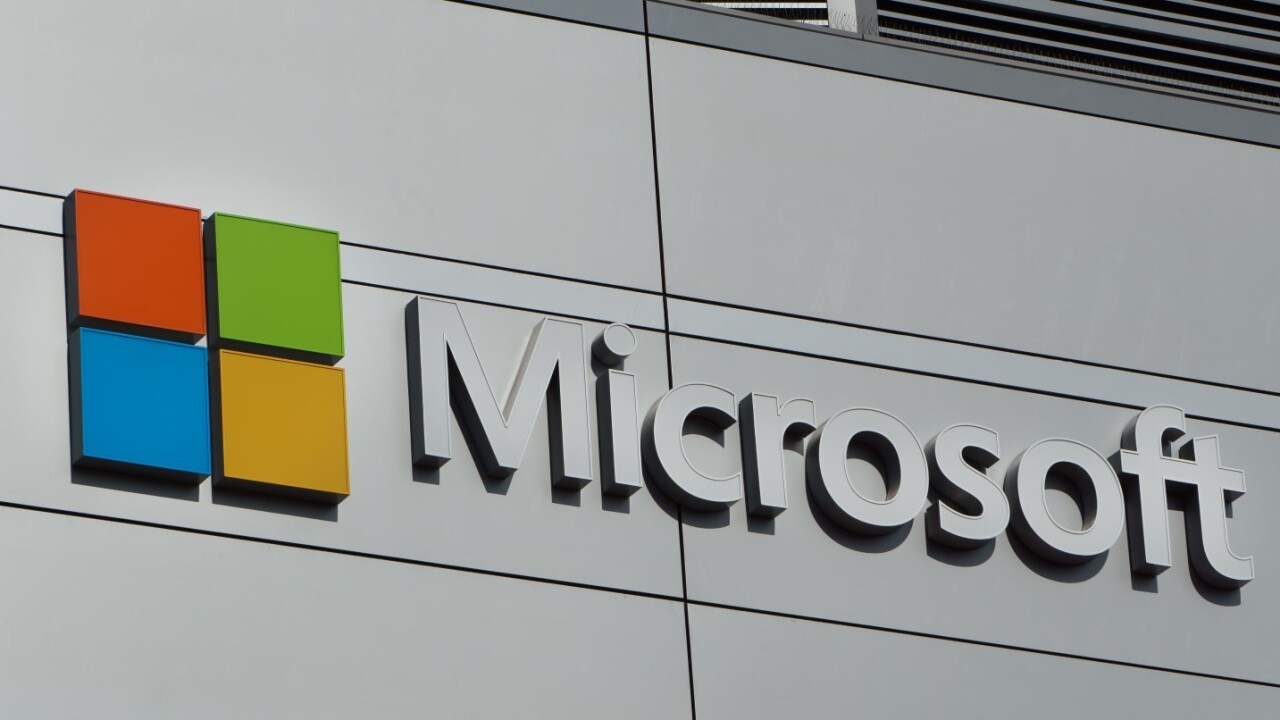 Story by
Managing Editor
Abhimanyu is TNW's Managing Editor, and is all about personal devices, Asia's tech ecosystem, as well as the intersection of technology and Abhimanyu is TNW's Managing Editor, and is all about personal devices, Asia's tech ecosystem, as well as the intersection of technology and culture. Hit him up on Twitter, or write in: [email protected].
We're just a little while away from Microsoft's next launch event in New York City, and it looks like the company will reveal details about the future of its Windows 10 platform, and almost certainly unveil a new Surface device.
The event will take on October 26 at 10AM ET / 7AM PT and will be livestreamed, likely on this page. We'll update this post once we have more details. Until then, here's what you can expect from Microsoft:
Windows 10
Windows is slated to receive two major updates in 2017, starting with one codenamed Redstone 2 that's expected in March. We might hear about new features like an IoT device manager, new Cortana capabilities and Flux-like blue light reduction; hopefully there'll be more substantial changes and some quality-of-life improvements for the OS as well.
Surface PC
We have plenty of reasons to believe Microsoft will show off a new Surface PC. The event is scheduled around the same time as previous Surface-related events. Plus, leaks of Surface-branded keyboards and mice and new trademarks that recently began doing the rounds seem to corroborate our theory about an all-in-one PC arriving soon.
Based on rumors that started back in July, it'll likely pack Intel's new Kaby Lake processor. Patents from August point to a PC with a large touchscreen that sits atop a modular CPU and can lay flat to enable more precise stylus input, kind of like a Wacom tablet.
HoloLens
Microsoft began shipping its HoloLens mixed reality headsets to developers back in March, and opened up orders to the public in August ($3,000 a pop, if you're interested). That's also around the time when the company announced a partnership with Intel to enable support for HoloLens applications on future Windows 10 PCs.
At the Wall Street Journal's WSJD conference today, Microsoft CEO Satya Nadella noted that mixed reality – and HoloLens, by association – is one of the big bets the company is making for the foreseeable future. It's possible that we'll hear more about its plans at the event.
A fresh coat of Paint
Earlier this month, we saw a video of a new digital art app that allows working with 3D shapes; according to Twitter user WalkingCat, that's an upcoming version of Microsoft Paint.
The app could certainly do with a refresh, and it'll be nice to learn about when Microsoft plans to integrate a more powerful image creation tool in its OS. Hopefully we'll hear about this soon.
A rival to Amazon Echo and Google Home
Windows Central's sources noted that Microsoft is working on something called HomeHub, which is likely a voice-activated speaker that's powered by Cortana and capable of controlling your connected home appliances.
It's also rumored that the device will allow you to store files like music and documents for easy retrieval and streaming. That could be interesting, but we'll have to wait and see if that's really in the offing.
Don't expect…
Stay tuned to TNW to follow along with all the announcements from Microsoft's event.
Get the TNW newsletter
Get the most important tech news in your inbox each week.
Also tagged with