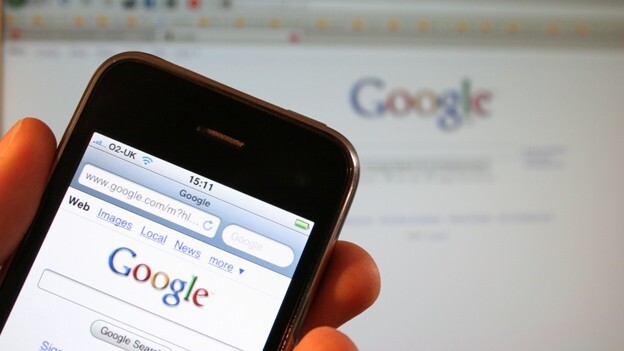 Story by
Paul Sawers was a reporter with The Next Web in various roles from May 2011 to November 2014. Follow Paul on Twitter: @psawers or check h Paul Sawers was a reporter with The Next Web in various roles from May 2011 to November 2014. Follow Paul on Twitter: @psawers or check him out on Google+.
It was a monumental 2011 for Google, with it finally cracking the social media nut, rolling out social search globally, before unfurling the +1 button across the Web and then launching its much-anticipated Facebook-killer Google+. Heck, even the Dalai Lama and Archbishop Desmond Tutu started hanging out on Google+. You don't get any hipper than that.
Google can be pretty satisfied with the way its 2011 went, but we're not here to look backwards. The Next Web's Nancy Messieh has already done a pretty stellar job of dissecting the past year for Google, so here we'll take a look at our virtual crystal ball, and see what could be on the road ahead for Google over the next twelve months.
Google Wallet and the global march to omnipresence
Back in May 2011, The Next Web was given a sneak peek at Google Wallet. For the uninitiated, Google Wallet uses NFC technology to turn your phone into a virtual wallet, and in September the service went live for Google Nexus 4G users on Sprint in major American cities, such as New York, San Francisco, Los Angeles, Chicago and Washington DC.
In an attempt to keep the service as secure as possible, your credit card data is stored in a single place on a chip, and a limit of $100 is placed on all new cards, until the owner releases the limitation.
It pretty much goes without saying that Google Wallet will be rolled out further afield in 2012, with rumors currently suggesting that the UK will receive it in time for the London Olympic Games which kick off this summer.
Alas, the aforementioned data storage issue will become a hot topic of debate, and many more data privacy issues are likely to arise off the back of this. Google already knows so much about our lives, does it need to know any more? Well, yes it does, and yes it will. 2012 will be the year that Google gets a pretty rounded picture of everything we do, from Gmail and Maps through to Search, and onto Google+ before hitting Wallet via Android.
Google will continue on its march to omnipresence, like a child's imaginary best friend.
Speaking of mobile…
Motorola
We've established that 2011 was a pretty big year for Google across the board, but perhaps the biggest piece of news was Google's acquisition of Motorola Mobility in August, secured with a hefty price-tag of $12.5 billion. The acquisition is Google's attempt to position itself as a smartphone vendor, and perhaps bag 1 or 17,000 patents in the process. It has real potential to offer users a better, more holistic Android experience, something which has plagued the OS.
But…the 'acquisition' has yet to be finalized. The European Commission is investigating the deal, and was originally supposed to make a decision by 10 January 2012, though delays have been anticipated with Google being asked to provide more information. There's general optimism about the acquisition though, and a spokesperson told Bloomberg that it was "confident the commission will conclude that this acquisition is good for competition." Indeed, this deal should probably be concluded some time in the first half of 2012.
Android
At the LeWeb '11 conference in Paris back in early December, Google Chairman Eric Schmidt made some of his usual inflammatory comments about the future of Android, saying: "Android is ahead of the iPhone now." Schmidt elaborated, saying that Android was ahead due to a number of factors, including "unit volume, Ice Cream Sandwich, the price is lower, there are more vendors."
After an Android user in the audience expressed irritation at the fact that many of the best apps showed up on iOS well before Android, Schmidt retorted: "My prediction is that six months from now you'll say the opposite", before adding:
"Ultimately, application vendors are driven by volume, and volume is favored by the open approach Google is taking. There are so many manufacturers working so hard to distribute Android phones globally. Whether you like ICS or not, and again I like it a great deal, you will want to develop for that platform, and perhaps even first. Think of it as a transition over the next 6 months."
So…will app developers prefer Android over iOS in 6 months time? It's a tough call, but I'd say not quite as soon as that, but it may happen. At the moment, whilst Android out-muscles iOS in terms of smartphones (because it's used by multiple manufacturers), iPhone typically is the preferred platform for the best apps, simply due to the type of people who buy iPhones. Apps have had a pretty tough time of it on Android from a monetization standpoint. Oh, and Ice Cream Sandwich should make a difference too (see below).
Schmidt said at LeWeb that there was 'about 200 million' Android handsets on the market. During its Q2 earnings call in July, Schmidt said that about 6bn apps had been downloaded. Using those figures, we have previously estimated that there is around 50 apps on average installed per Android device. By comparison, iOS users downloaded 83 apps per device in 2011.
However, Google announced 3.7m Android activations over the Christmas period, and in general is notching up 700,000 a day. There will be a tipping point, where the uptake of Android will be so vast, that app developers might just start favoring it over iOS, though this is unlikely to be within the next 6 months. By the end of 2012? Hmmm…maybe. Just maybe.
Ice Cream Sandwich
Launched in late 2011 on the Samsung Galaxy Nexus, Ice Cream Sandwich (ICS) was the much-anticipated follow-up to the earlier version of Android, Gingerbread. The new OS brings Android tablet Honeycomb features to users' smartphones and, initially, ICS won't be available to all smartphone users, with Nexus and Sony Ericsson's 2011 Xperia line among the first to host the new OS. It will start rolling out on more handsets in Q1 2012 and, well, most Android fans can't wait.
Google Voice slide-tackles Skype
Google opened Voice calling on Gmail to the global masses back in August, but it has only been free in the US and Canada. The company recently announced that it's extending free calling within Gmail through 2012 for calls made within the United States and Canada. This is similar to the announcement it made for 2011. Google said:
"As the holiday season approaches, we're happy to announce that we've extended free domestic calls within the US and Canada for 2012.

This is our way of helping you connect with friends and family across the country. And you can still call the rest of the world from Gmail at our insanely low rates."
Google Voice is still trying to become the default VoIP carrier online, with Skype still the dominant force. Whilst Voice has found its way into Gmail and Google+ Hangouts, Google will make a big push for the VoIP market in 2012. Will that mean free domestic calls for all? It just might.
Google TV
We've previously pondered whether Google TV is doomed. To give you a quick synopsis, Google TV is a Smart TV platform which was the search giant's attempt at bringing its advertising into your livingroom by transforming your TV into an Internet video player, where the major networks' shows can be searched for alongside YouTube videos, the Web and apps.
It was announced in May 2010, and was co-developed by Google, Intel, Sony and Logitech. Logitech announced in November this year that it will stop making Google TV devices given that it had lost more than $100m in operating profits.
Google then included 'a new YouTube experience' for Google TV, with the changes including playlists and subscriptions, and we noted that it was becoming a more lean-back experience, with watching YouTube becoming more akin to watching regular TV.
So what does 2012 hold for Google TV? At LeWeb in early December, Eric Schmidt was on fine predictive form as we saw with his thoughts on the future of Android. And his forecasts extended into the televisual sphere too, saying: "By the summer of 2012, the majority of the televisions you see in stores will have Google TV embedded."
Hold on though. Surely the luke-warm response (that's being kind) to Google TV so far would preclude any TV market domination so soon? I'm inclined to say yes, but as we know with Google, if at first it doesn't succeed, well, you know the rest. Google didn't give up with social, and it eventually built a pretty sound platform in the form of Google+. Schmidt also noted that Google is acquiring about one company a week.
Whether Google innovates from within, or snaps up some young punks with the brains to help it dominate the TV market, remains to be seen. But Google is Google – it will get there eventually. It might not be on most new TVs by the summer of 2012, but you can bet it will have something big to show the world.
Google Chrome
Chrome became more popular than Firefox worldwide in late 2011. And it seems it's also making ground on Internet Explorer, overtaking IE8 on weekdays, implying that business use of Google's browser has hit a key milestone. Across the board, however, IE still dominates overall with 40% market share over Chrome's 25%.
Will 2012 be the year that Chrome hits top spot? Probably not so soon, but it will make significant ground. Firefox is losing ground fast, and Chrome doubled up from around 12% on the same period in 2010. IE (and Firefox) will continue to lose users to Chrome, which could see the two browsers nearing neck-and-neck by the end of this year, setting 2013 up for one almighty battle of the browsers.
Elsewhere…
Okay, Google has a plethora of products and it's difficult to call exactly where they'll be 12 months from now, but we gave it a shot.
Many of its core products – the ones where it is clear market leader – will continue to dominate, but by how much? Bing gained some ground on Google Search in November in the US, taking over 13% of the market share there. But Google still has 65% market share in the States. However, worldwide Google Search is like a habit people just can't shake, and it will still hold fort by the end of this year. That's not to say there's not room for it to lose more share beyond 2012 though –  if Bing continues its push, and Yahoo doesn't die off, then there's potential for Google to at least fall below 50% in key markets such as the US at some point. Just…not this year.
Microsoft Office is still the preeminent suite of 'office' tools, but even though it has launched its own cloud version, Google Docs will continue to gain traction, securing a bigger share of the business and consumer markets. General Motors (GM) reportedly signed up for Google Apps back in November, sucking up 100,000 employees in the process. Apps and Gmail to usurp Office and Outlook in 2012? Nah, but it will gain a lot of ground.
YouTube is starting to annoy a lot of people with its adverts, but one trillion playbacks in 2011 speaks volumes. It'll still be the dominant video-streaming platform in 2012 and beyond, though it may lose a little ground to the likes of Vimeo.
Google+ is ambling along nicely, and welcomed brands on board back in November. Facebook isn't trembling yet, but Google+ does have a nice social platform to gel its various products together. Many argue that Circles is better for privacy than Facebook's 'granular settings' through its list feature. And Google+ also has a hit with Hangouts, making video chats social, something not even Facebook and Skype has mustered so far. Google+ will well exceed 100m users in 2012, perhaps even closing in on the 200m mark, but it won't be stealing users from Facebook – there's room for both to coexists peacefully. For now, at least.
2011 was Spotify's year to shine, but will 2012 be the year that Google Music, having only launched back in November, heaves itself out of the US and onto the global masses? Almost certainly. Will it nudge the likes of iTunes and Spotify of their perches? No…but it will embed itself firmly into the consciousness of the music-loving masses around the world.
Here's to another busy year for Google…